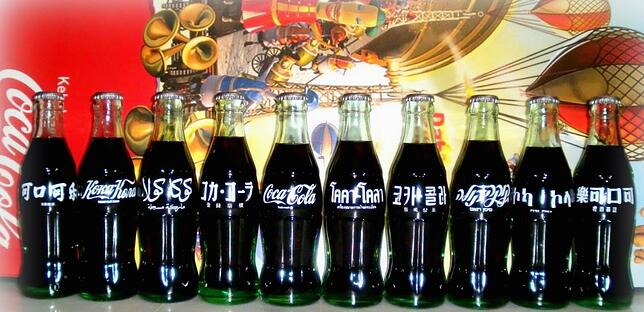 You've got a great new product to market to people in a new country. You've translated the documents into Dutch, German, Arabic or whatever language people speak in that country. Your advertising campaign starts and you wait for sales to pour in. They don't.
What happened? Your marketing might have flopped because of poor language localization.  Sure, the words you used are accurate in the technical sense. But your message doesn't connect with or turns off native speakers of the language. How do you avoid this translation scenario? Here are five tips:
1) Make sure that you or your translation company knows the cultural customs of the country and area.
Are you a beef company trying to sell your products in India? That can be a mine field. Or perhaps your advertising used a picture of a woman with long hair in a Middle Eastern country? Many people in the Middle East are offended when they see photographs of a woman without a veil.
Use a translator who knows the cultural differences between your country and the country you're marketing to. Often you're wise to use someone who lives in or has lived in that country. Translators who are native speakers can point out what will work and what won't in your advertising campaign. They can give you the viewpoint of the local people.
2) Use proper punctuation and grammar.
Your documents may be translated properly and still not look right from a native's standpoint. Be aware of grammatical and spelling idiosyncrasies when you create documents for use in another country. Make sure your translator is qualified enough in language localization to understand these differences.
3) Use the right version of the language.
Some languages, like Spanish, have many versions. If your project is global, then you may want to use "global" Spanish. But if you're marketing only in Peru or only in Colombia, be sure the translator uses Peruvian Spanish or Colombian Spanish.
4) Check for local slang and double meanings.
Innocent wording in your language may translate into a phrase that confuses or offends people in another country. Every word and phrase you use must be appropriate for the target culture. Your translator should be sensitive to those cultural differences and point them out to you in your translations when performing language localization.
5) Ask for a lot of feedback and listen to it.
Language is subjective and reactions can be strong when it comes to marketing or stylistic texts. Allow time in your production schedule for a final refinement step where feedback from reviewers is analyzed, harmonized (if more than one reviewer is participating) and implemented. One U.S. manufacturer of products for babies thought its packaging showing a baby's face was internationally appropriate. The company ran into problems in some countries that have low literacy rates because people in that area are used to packaging that shows a photo or drawing of what's inside the container.
About Interpreters and Translators, Inc.
iTi's dedicated and experienced team offers a wide range of multilingual solutions for domestic and global corporations in a variety of industries. Do you require translation services to enhance your global marketing and sales initiatives or interpreter services to communicate across languages? We specialize in custom language solutions and work with over 200 languages so regardless of the barrier you face, we will work together in synergy to bridge the gap to ensure success. Please feel free to contact us through a message or by calling 860-362-0812. Our offices are open 24/7/365 so we can respond immediately to your interpreting or translation needs anytime, anywhere.