This post has been adapted with permission from the Voice of Independents website. Voice of Independents is the only trade association in the language services industry dedicated exclusively to advocating the use of independent contractors.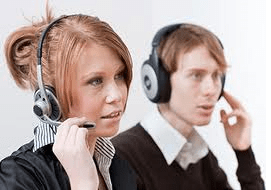 The term "freelance" was originally coined as two words by Sir Walter Scott in his novel Ivanhoe to describe a mercenary soldier of the Middle Ages. Highly popular in the early 1900s, freelancing was the preferred hiring method as artisans and day laborers provided work for employers and were paid each day for their services. Today freelancing by independent contractors is a huge part of the language services industry.
Freelancing declined during the Industrial Revolution (1750–1850) and with the advent of the assembly line by Henry Ford in the years 1908–1915. To meet production demand, it became increasingly necessary to hire full-time workers in greater numbers. The use of independent labor lost value in the marketplace.
Today's Rise in Independent Contracting
In many ways the business world is vastly changed from those Industrial Revolution and assembly line days. One big change is greater emphasis on independent contracting in the language services industry and many other industries.
With the advent of the Internet in the early 1990s and the more recent rise in digital technology, the world's become a global marketplace. This has created a greater demand for language translation and interpretation services at home and abroad. Communication is no longer restricted by time zones or national borders, which creates unique conditions under which language service agencies can best serve their clients.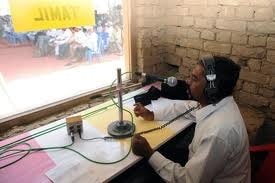 The vast majority of language service providers rely exclusively upon freelance (independent contractor) language specialists. ere's why: Here's why:
Freelancers can work at their own schedule and better meet timelines and deadlines in foreign markets.
Given the unpredictable nature of the workload, it's simply not feasible for most language service agencies to provide a full-time staff.
Most language service agencies provide services in multiple target languages. It's not feasible for them to maintain a full-time staff of employees fluent in so many languages. For example, iTi provides translation and interpretation in more than 150 languages.
Economics and Flexibility
Using freelancers allows agencies to be flexible, hiring interpreters and translators for specific short-term needs and avoiding adding to a full-time payroll when demand might not support it. The savings are substantial and can be passed on to clients.
There's No Place Like Home
Linguists living in the target language country can easily contact a local specialist or terminologist for help with a project. In these instances, reference materials simply cannot replace a "live" consultation. Living in a target language environment is a prerequisite for a translator when smooth style and up-to-date vocabulary are of the highest priority.
Highly Selective Recruiting Criteria
Most language service agencies have advanced recruiting criteria when screening and selecting freelance language specialists. These criteria ensure that the freelancer has the skills and knowledge necessary to translate both industry-specific and culture-specific language and terminology, and produce the most appropriate and accurate translations and interpretations possible. These criteria may include:
Extensive experience and training in a particular professional field

Current residency in the target country

A required level of translation or interpreting experience

A higher education degree

Accreditations and certifications in state and private translation associations such as the American Translators Association
While the early history of the language service industry emphasized employing full-time translators and interpreters, recent history has reversed that trend. Today, with global needs, tight deadlines, and ever changing assignments, hiring independent contractors often makes the most sense.
Learn the benefits of being a Voice of Independents member.
Help support the legal use of independent contractors by signing a petition.
Contact the Voice of Independents.
About Interpreters and Translators, Inc.
iTi's dedicated and experienced team offers a wide range of multilingual solutions for domestic and global corporations in a variety of industries. Do you require translation services to enhance your global marketing and sales initiatives or interpreter services to communicate across languages? We specialize in custom language solutions and work with over 200 languages so regardless of the barrier you face, we will work together in synergy to bridge the gap to ensure success. Please feel free to contact us through a message or by calling 860-362-0812. Our offices are open 24/7/365 so we can respond immediately to your interpreting or translation needs anytime, anywhere.