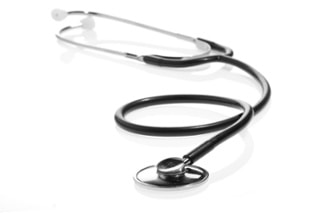 In the United States, the American Medical Association (AMA) is calling for pharmacies to offer translation services, just like hospitals and physicians are required to.
It's unbelievable that they aren't required to already!
Understanding medical instructions like dosage and timing are essential to good health care. It only makes sense that pharmacists—especially in culturally diverse areas—be able to communicate in the language the patient understands best.
Other Countries Pharmacies Offer Translation
Other countries seem to have taken an earlier and more proactive stand on this issue. One urologist who recently traveled around the world said he was grateful to find translation services at both hospitals and pharmacies in the countries he visited.
"When Americans need medical services, they can speak to a trained translator who can assist them. I hope that the United States will provide the same level of service that other countries are providing," said Urologist Paul Friedrichs, MD in an AMA post.
Many independent pharmacists in the United States, particularly in cities, care for a diverse, underserved population. They work to overcome language and other communication and cultural barriers every day.
Misunderstanding Medical Instructions Can Be Deadly
It can be so easy to misunderstand instructions in another language. For example, if a Spanish-speaking patient reads the English word "once" as the Spanish word for "eleven," which is spelled the same way, he or she could potentially ingest a fatal dose of medication.
In New York City, nearly 1.8 million city residents have limited English proficiency. Those residents account for almost 22 percent of the city's population. Many New Yorkers speak English as a second or third language and can have trouble safely following the instructions on their prescription bottles.
Pharmacy Translation Services In The U.S. Are Led By New York 
On March 30, 2012 New York State adopted a law that will require pharmacies with eight (8) or more locations to provide interpretation and translation services to customers. It's the first law of its kind in the United States.
But Kevin Schweers, spokesman for the United States' National Community Pharmacists Association says the decision of whether an interpreter is needed is "best made by state pharmacy boards and individual pharmacy owners with the most information and best perspective on their patients' needs, obstacles to taking their medication and how to overcome those obstacles to achieve optimal health outcomes."
The U.S. Civil Rights Act of 1964 already mandates that physicians and others who receive federal funds must make interpretive services available.
iTi | Medical Interpreters
The dedicated experts at Interpreters and Translators, Inc. have extensive experience with implementing language access solutions for healthcare systems. We are HIPAA compliant and guarantee full confidentiality with every interaction between our organizations. We work with qualified and certified medical interpreters and all translators have extensive medical translation experience. You can rest easy that nothing with ever be lost in translation when you work with team iTi.
We have partnered with many healthcare systems to fully implement language services and support the training of staff.  If patient satisfaction and health equity are priorities for your healthcare organization, please feel free to contact us for a complimentary consultation to assess which solution will be a great fit. 860-362-0812