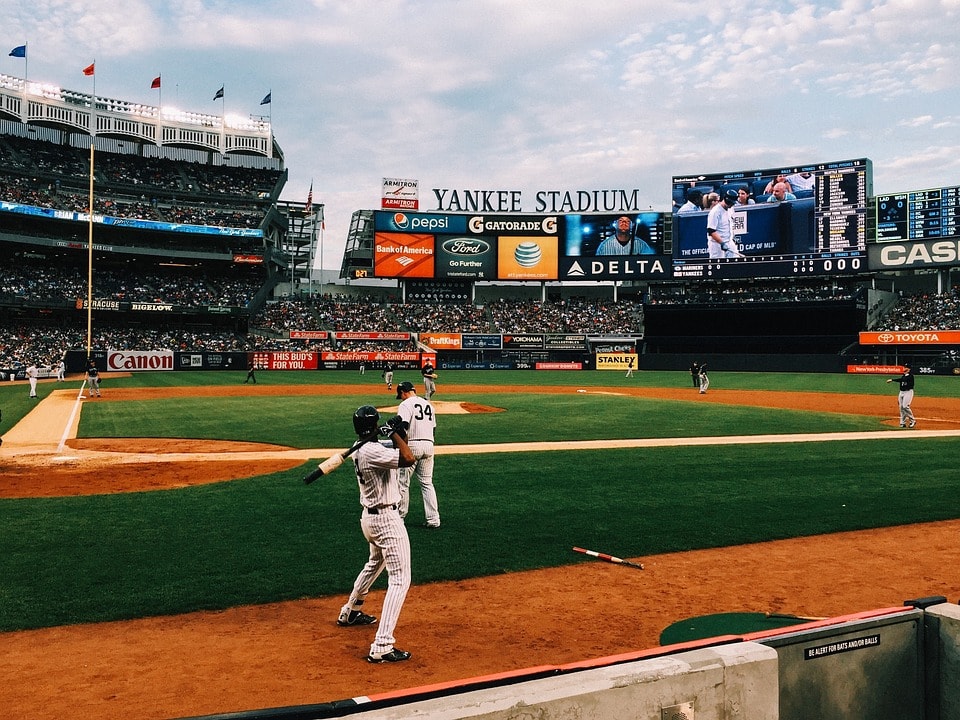 In January 2013 Major League Baseball (MLB) owners approved a rule change that will allow coaches and managers to bring interpreters to the pitching mound during the 2013 season for conferences with foreign-born pitchers who don't speak fluent English.
This rule would help teams like the Texas Rangers who have a starting pitcher, Yu Darvish, who speaks Japanese and limited English. The team's interpreter, Joe Furukawa, may get his chance this year to stand on the pitcher's mound during a game.
Furukawa was a Texas Rangers scout and former professional catcher in Japan before he took on the task of helping Darvish communicate with manager Ron Washington and especially pitching coach Mike Maddux.
The interpreter change now must be approved by the baseball players' union in the coming weeks in order for it to be implemented for the 2013 season.
Having interpreters on the baseball field has long been allowed for American managers and coaches in Japan but would be a first in MLB. Teams traditionally have used coaches and other players to translate for Spanish-speaking players because most clubhouses have enough bilingual people available to help with communication on the field and for media interviews. Today this isn't working as well as it used to.
Interpreters Part Of Baseball Trades
The influx of Asian players into MLB has increased the number of interpreters hired by teams. A major reason why is that often the Asian player is the only one in his team's baseball clubhouse who speaks his language. Some of the more prominent Japanese players have become so comfortable with their English-speaking helpers that the interpreters have become part of trades and free-agent deals.
For example, when Hideki Matsui left the New York Yankees after seven seasons, he took interpreter Roger Kahlon with him. Each time Hikeki was traded (three times to the Angels, Athletics and Rays) Roger was part of the trade.
Baseball's Leading Interpreter?
Is there a top interpreter in MLB? It may be Kenji Nimura. Kenji can handle English, Spanish and Japanese. He started working with pitcher Hiroki Kuroda when he was with the Dodgers, but since has accompanied Hiroki to the Yankees. Not many, if any, other interpreters in baseball can handle three languages fluently.
To iTi this is another sign of the global world we live in. You can't assume that every player on a team or every person in a company or every student at a school speaks the same language. More challenging is that many non-English speakers know just enough English to be dangerous. That can lead to people not understanding the interpreted message but thinking that they do. Misunderstanding is often worse than not understanding at all.
Professional interpreters make certain messages are understood. Whether the language is English, Japanese, Polish, Spanish, Chinese or another language, the value of a professional interpreter in critical situations can't be overstated.
About Interpreters and Translators, Inc.
iTi's dedicated and experienced team offers a wide range of multilingual solutions for domestic and global corporations in a variety of industries. Do you require translation services to enhance your global marketing and sales initiatives or interpreter services to communicate across languages? We specialize in custom language solutions and work with over 200 languages so regardless of the barrier you face, we will work together in synergy to bridge the gap to ensure success. Please feel free to contact us through a message or by calling 860-362-0812. Our offices are open 24/7/365 so we can respond immediately to your interpreting or translation needs anytime, anywhere.