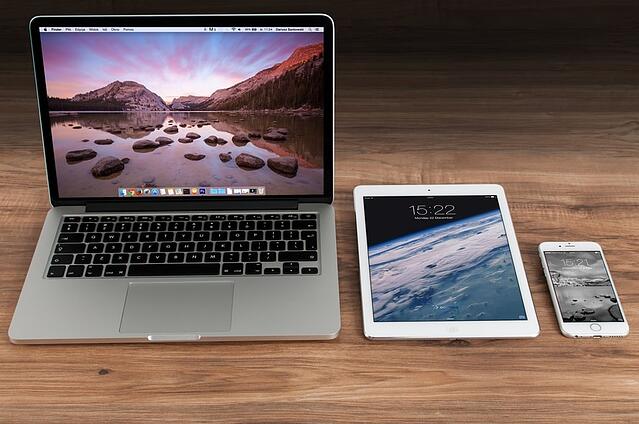 "There are no interpreters in my area, what are my options?"
Sometimes you may need an interpreter but you don't have ready access to one at your geographic location.
Or you may need emergency or immediate interpretation and can't wait for an interpreter to arrive.
What can you do?
We've posted on this subject before but it comes up often so here's a chart that makes it easy:
Interpretation Type
What Is It?
Advantages
Common Use
VRI

(Video Remote Interpreting)

Using a video device or web camera to link with a remote interpreter
* Works when you can't wait for an interpreter to arrive on the scene

* Usually less costly than in-person interpretation although it does require account set up

Hospital emergency rooms
Over the Phone Interpreting
Interpreter is connected by phone
* Doable anywhere

* Available anytime

Customer call center
Of course, every solution has disadvantages.
Using VRI for medical, legal and mental health settings is controversial according to some people in the deaf community.
Some people who don't hear feel that VRI does not provide appropriate communication access—particularly in medical settings where the patient's ability to watch the screen or sign clearly to the camera may be compromised.
But VRI can be a lifesaver. It can allow interpretation in some otherwise impossible (and sometimes life-threatening) situations. If you have the right technology (and that's getting easier and easier) VRI means you don't have to wait for an interpreter to arrive in person.
Sometimes VRI is used in the initial stages of an interpretation until an interpreter can arrive at your location. Therefore, businesses and organizations say VRI meets or exceeds the minimum threshold for reasonable accommodation.
Another advantage of both VRI and phone interpreting is the record-keeping ability. Businesses and governmental agencies in particular like the monitoring, tracking, and reporting aspects often available in remote interpreting options.
Availability is perhaps the greatest advantage of phone interpreting. Language service companies like iTi provide phone interpreting every day all day with a matter of seconds and in 100 or more languages.
Phone Interpretation Not As Effective
Interpretation by phone is not as effective as in-person interpretation or VRI.
By phone you have no eye contact. It's impossible to read body language or to communicate with anyone who relies on sign language.
Interpretation over the phone most often takes place in consecutive mode, meaning the interpreter waits until the speaker finishes a complete thought or statement before interpreting.
Still interpretations via the phone can be the quickest way to start a conversation. Especially today when nearly everyone carries a cell phone you can connect with a professional interpreter without any wait.
Quick Tips On Remote Interpreting
As with any translation or interpretation situation, preparation is critical.
Here are a few quick ideas on how to make your use of phone interpreting or video remote interpreting effective:
Introduce the interpreter to the person they will interpret for and make certain they both can hear and understand each other.

Explain to them both that the interpreter's role is only to completely translate from one language to another what the subject says. The interpreter will not give advice, make suggestions or engage in private conversation.

Remind everyone that only one person may speak at a time.

If you're using VRI and the person is deaf or using sign language the positioning of the interpreter and the subject are critical. Facial expressions, lip movements and body language all may be interpreted. Be sure both interpreter and subject can easily and fully see the video monitor.
About Interpreters and Translators, Inc.
iTi's dedicated and experienced team offers a wide range of multilingual solutions for domestic and global corporations in a variety of industries. Do you require translation services to enhance your global marketing and sales initiatives or interpreter services to communicate across languages? We specialize in custom language solutions and work with over 200 languages so regardless of the barrier you face, we will work together in synergy to bridge the gap to ensure success. Please feel free to contact us through a message or by calling 860-362-0812. Our offices are open 24/7/365 so we can respond immediately to your interpreting or translation needs anytime, anywhere.