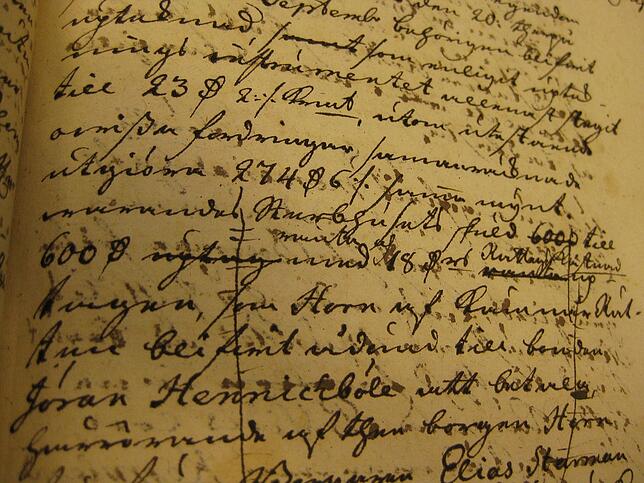 International adoptions can require dozens of official documents–from birth certificates and police clearances to the Foreign Adoption Decree. Get your international adoption papers translated conveniently and fast. Here's how.
First, be patient. Adoption documents can be confusing to work with. Don't get overwhelmed by the great number of international adoption papers that you may have to translate. Remember that the adoption documents are designed to protect the child and parents, not just the adoption agency.
In the United States, officers at the United States Citizenship and Immigration Service (USCIS) review adoption documents to make sure there is no negligence or abuse of human rights during the adoption process. Safety is of the utmost importance when placing a child in the care of others.
Adoption Documents That Must Be Translated In The U.S.
Some international adoption documents always require translation. This varies by country. Frequently among the international adoption papers to translate are:
 Letter of intent to adopt

 Parents' letter of commitment to the child's birth country's  adoption laws

 Home study report or the certificate of completion

 Letter of recommendation from the home study agency

 Certificate of approval from the international adoption agency

 Marriage certificate of the prospective parents

 Birth certificates of the prospective parents

 License from the international adoption agency

 Passport identification pages for each prospective parent

 Guardianship affidavit — for single prospective parents only

 Divorce decrees of the prospective parents, if applicable

 FBI background checks for each prospective parent

 Medical examination reports for each prospective parent

 Letters verifying prospective parents' employment or income  sources

 Financial statements or affidavits

 Letter of good standing from the bank

 Proof of home ownership or a lease with a note from the landlord

 USCIS approval notices
With such a long list of documents it's impossible to provide translation services within 24 hours. However, Interpreters and Translators does provide 24 hour service when you have a small number of documents to translate.
Translation of International Adoption Papers Required Often
 It's hard to exaggeration how critical it is to have your international adoption documents professionaly translated.  Adoption papers are legal documents–records that prove the adoption is valid. Adopted children frequently need their international adoption papers as they travel through life — not only for immigration and citizenship purposes, but also for permits, licenses and other identification needs.
If the adopted child will be applying for a driver's license (or other type of license) you may need to translate international adoption papers. Or if the adopted child or child's parents apply for health or other benefits, certified and notarized adoption documents may be required.  Translated international adoption documents can also help when:
 Enrolling  in school, university or college

 Applying for a driver's license or other type of permit or license

 Applying for a passport

 Obtaining a marriage license

 Applying for Social Security benefits in the United States
When the adopting parents claim expenses on their U.S. federal tax return items like receipts must be translated into English. And to claim the adoption credit for a child from a country covered by the Hague Convention, copies of one or more of these documents should be attached to the tax return:
 The Hague Adoption Certificate (Immigrating Child)

•  The IH-3 visa

•  A foreign adoption decree translated into English
Translating International Adoption Documents Are Inexpensive And Easy To Obtain 
 iTi has made it more convenient than ever to have international adoption documents translated. Just go to the Certified Personal Document Translation page on our website.  One click brings you to our Translation Order Form.
Our step by step automated online system is simple to follow and take little time.  Within 24 hours you'll have a high quality translation of your international adoption documents sent to you via e-mail. You'll also receive:
Two hard copies (print) of your certified translated adoption documents

Two hand-signed certified and notarized paper copies mailed to you by the end of the next business day
We guarantee that your translated international adoption documents will meet any US government agency's standards.
Order Your Translated Adoption Documents Via Smart Phone Or Tablet
You can order from anywhere. Order your translated international adoption documents through your smart phone, tablet or other handheld electronic device. That's convenience! You don't need to wait until you return to your office. Just take a picture of your adoption documents and upload the picture to us. And it's affordable. Your translated adoption papers or any other 1-2 page document cost $100. Add $50 for each extra page.
We Translate Many Short Documents Within 24 Hours
Here's partial list of some of the important legal and other documents iTi can quickly translate for you:
 Foreign birth certificates

 Marriage certificates

 Death certificates

 Divorce decrees

 School transcripts

 Medical records

 Diplomas

 Passports
The law required many international adoption documents to be translated. Try to gather everything you need at once so you can have every translated document available to you at the same time. If you have questions call us at 860-362-0812.