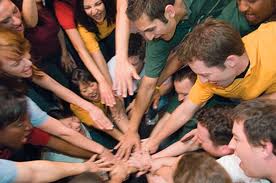 Of the more than 7,000 languages spoken in the world today—many of them unrecorded—up to half may disappear in this century. That's according the website for One World, Many Voices: Endangered Languages and Cultural Heritage. We agree with the website's assessment that as languages vanish, communities lose a wealth of knowledge about history, culture, the natural environment, and the human mind.
The One World, Many Voices program is produced by the Smithsonian Center for Folklife and Cultural Heritage in collaboration with UNESCO, the National Geographic Society's Enduring Voices Project, and the Smithsonian's Recovering Voices Initiative. For two weeks in June and July One World, Many Voices holds its Smithsonian Folklife Festival outdoors on the National Mall in the United States' capital, Washington, D.C., between the Smithsonian museums. Each year the festival is free.
Language Diversity Is Vital To Our Human Heritage
The One World, Many Voices: Endangered Languages and Cultural Heritage Festival program highlights language diversity as a vital part of our human heritage. Cultural experts from communities around the world demonstrate how their ancestral tongues embody cultural knowledge, identity, values, technologies, and arts.
Initiated in 1967, this United States festival has become a national and international model of a research-based presentation of contemporary living cultural traditions. Over the years, it has brought more than 23,000 musicians, artists, performers, craftspeople, workers, cooks, storytellers, and others to the National Mall to demonstrate the skills, knowledge, and aesthetics that embody the creative vitality of community-based traditions. Today it attracts more than a million visitors each year.
More Than 90 Nations Have Been Featured
Usually divided into programs featuring a nation, region, U.S. state or theme, the festival has featured exemplary tradition bearers from more than 90 nations, every region of the United States, scores of ethnic communities, more than 100 American Indian groups, and some 70 different occupations.
The festival generally includes daily and evening programs. Programming includes music, song, dance, celebratory performance, crafts and cooking demonstrations, storytelling, illustrations of workers' culture, and narrative sessions for discussing cultural issues.
Participation In New Languages And Culture Is Encouraged
It's an exercise in cultural democracy, in which cultural practitioners speak for themselves, with each other, and to the public. The festival encourages visitors to participate—to learn, sing, dance, eat traditional foods, and converse with people presented in the festival program.
Each year the festival features three or four major themes. Colombian culture was one of the features in 2011; Asian Pacific Americans in 2010; and the power of words in African-American culture in 2009.
For anyone interested in languages and cultures of the world, the website has a lot to offer. You'll find many videos and a blog there. One video shows Hungarian musical traditions. Another is a preview of the Dimen Dong Folk Chorus who will perform at the 2014 festival. All total, you'll find well more than 40 videos on the site.
The Smithsonian Folklife Festival is often described as the "world's largest cultural conversation," and as a "museum without walls." Check out this 12 minute introductory video about the festival.
About Interpreters and Translators, Inc.
iTi's dedicated and experienced team offers a wide range of multilingual solutions for domestic and global corporations in a variety of industries. Do you require translation services to enhance your global marketing and sales initiatives or interpreter services to communicate across languages? We specialize in custom language solutions and work with over 200 languages so regardless of the barrier you face, we will work together in synergy to bridge the gap to ensure success. Please feel free to contact us through a message or by calling 860-362-0812. Our offices are open 24/7/365 so we can respond immediately to your interpreting or translation needs anytime, anywhere.