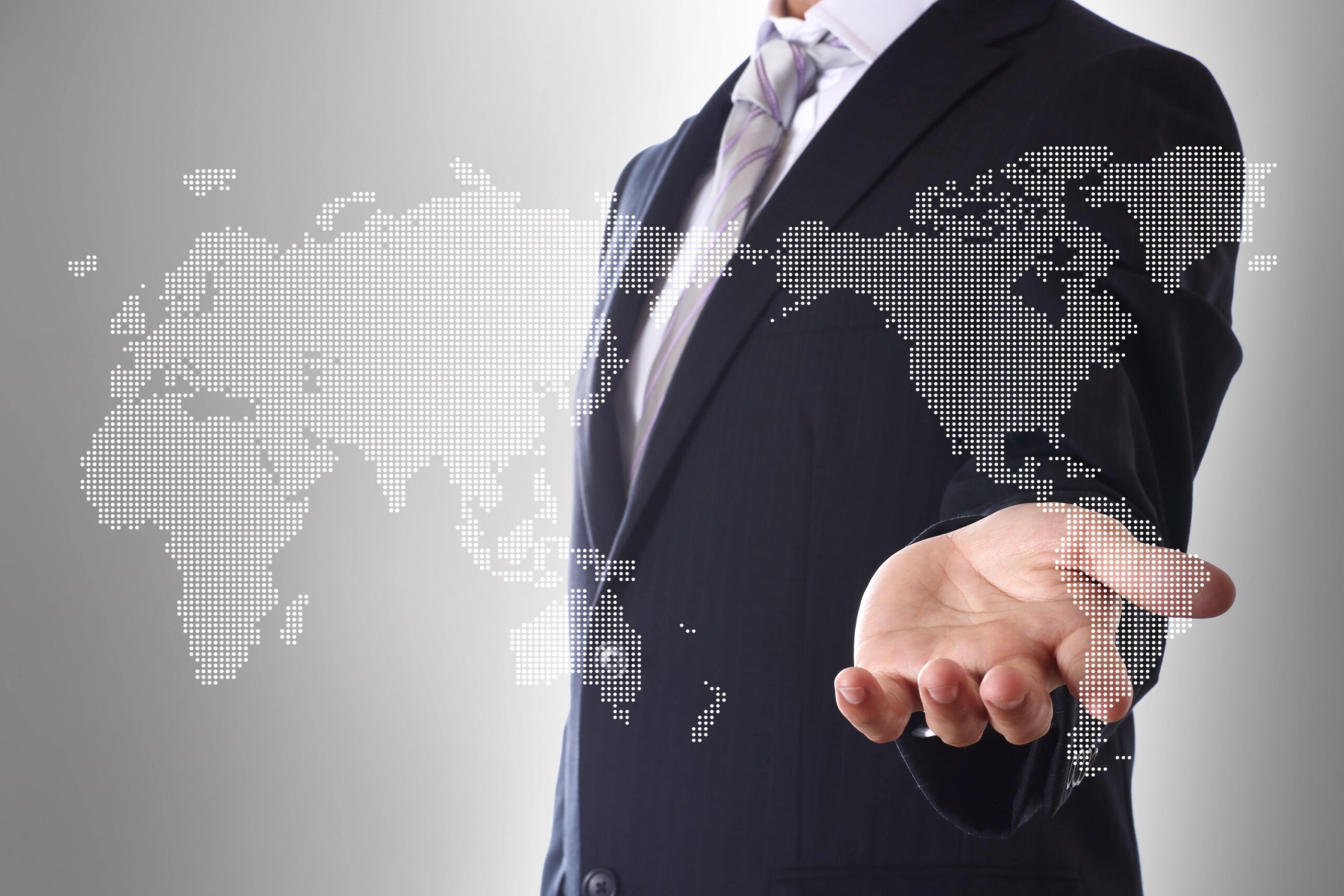 Attorneys with offices in many countries or that serve clients who speak several different languages can attract more business and build stronger business relationships by offering their website in several languages.  The Connecticut Law Tribune carried an opinion piece by Shannon Zimmerman that argues localizing a legal firm's website increases the firm's visibility and profit potential while solidifying relationships with foreign clients.
"When out-of-country prospects see that you are putting forth the effort to connect with them through their own languages, they will generally be more willing to engage with you," Shannon, the CEO of Sajan, a language translation company, says.
Bloomberg Business Week  recently ran a similar piece. Susan Peters, senior director of corporate marketing and web strategy at  ILOG, a software firm headquartered in Silicon Valley says, "One approach is to make available basic information on the company and its products in a couple of select local languages, like Spanish and Chinese," she says. "A rule of thumb is to target content one click down from the home page for localization, including things like pages describing corporate background, products, and services information."
But for now, few law firms are localizing their websites. According to Shannon, the reasons why include a lack of information, perceived difficulty, and the assumed high cost.
She feels that a multi-language legal practice website creates an instant advantage. If the law firm is looking to broaden its reach into other countries, using the languages spoken in those countries makes perfect sense.
Chinese and Spanish Internet Use Growing Fast
The largest growth rates of Internet users are among Chinese, Spanish, Japanese, German, and Portuguese speakers according to IsaacParker, a United Kingdom creative agency for commercial lawyers. Just translating your legal firm's site into Chinese and Spanish suddenly allows 60% of internet users to access the site compared to just 27% for English.
Law firms who do offer multilingual website content also need a multilingual customer service team to answer telephone inquiries and reply to e-mail. Remember that just translating the legal practice's website into new languages isn't enough. To positively affect a new audience of potential legal clients, you need what's called localization of your website content.
Localization Is More Than Just Translating
Localization involves more than just translating the words on the screen. The culture, practices, and preferences of the foreign language speaking audience must be recognized and adapted to, also. That may mean the law practice needs to choose colors that appeal to the new target audience. It means using culturally appropriate imagery and using the correct dialect of the language.
For an example of a multi-language law firm website, visit the site of the Spanish law firm DeCotta Law. On the home page in the upper right hand corner are the flags of five countries. Clicking on any of those flags immediately brings you to the Dutch, Italian, English or other version of the website. Some multi-language law firm sites have a drop-down menu on the home page that allows you to choose the language you want the law firm's message to appear in. Other law firms have a dedicated webpage on the site that shows all of the available languages and country choices.
Translate All Or Some Of Your Website
A law firm doesn't have to translate the entire website all at once. IsaacParker recommends beginning by translating your basic law firm company information and the most visited content on the site, providing that content is also relevant to the market your new language is targeting. And translate all new and regularly updated content. It makes sense to prioritize fresh, new content rather than news articles that are old and do not attract visitors. It also makes sense to budget for future translation of press releases and news articles instead of translating hundreds of old, outdated articles.
Today more and more law firms are conducted business beyond their country's borders. As globalization continues we'll only see more of that trend in the future. Also remember that within a single country the variety of languages spoken is often increasing. In the United States, for example, English is the main language spoken in more than 20% of households. Is your legal firm website in the native language of all the clients you want to attract?
About Interpreters and Translators, Inc.
iTi's dedicated and experienced team offers a wide range of multilingual solutions for domestic and global corporations in a variety of industries. Do you require translation services to enhance your global marketing and sales initiatives or interpreter services to communicate across languages? We specialize in custom language solutions and work with over 200 languages so regardless of the barrier you face, we will work together in synergy to bridge the gap to ensure success. Please feel free to contact us through a message or by calling 860-362-0812. Our offices are open 24/7/365 so we can respond immediately to your interpreting or translation needs anytime, anywhere.