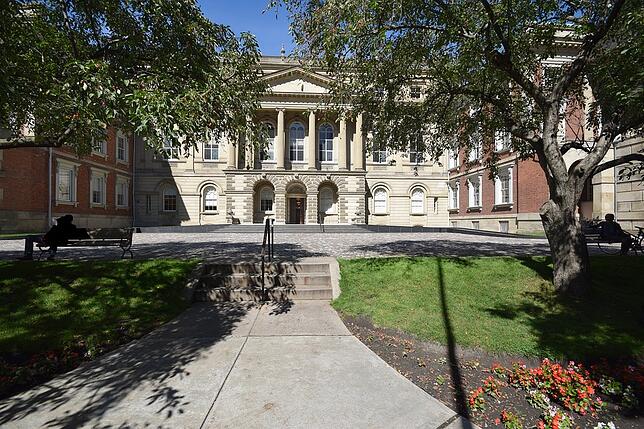 You must go to court and you don't speak the court's language. In that case, could you get by with someone who can translate and interpret for you? No.
Court interpreters require much more than the ability to speak and communicate in two languages.
Court interpreters, attorneys, and others in the legal profession will tell you that providing justice also requires cultural competency.
Cultural Competency Important
Cultural competency is just as important as translation, said Judge Fern Fisher, deputy chief administrative judge for New York City courts at the 2012 Access to Justice symposium in South Portland, Maine in January 2012 according to the Bangor Daily News.
Fisher gave the keynote address at the two-day seminar held in conjunction with the Maine State Bar Association's annual meeting at the Marriott in South Portland. She is a national leader on access-to-justice issues.
"We do a great job of hiding the ball in the game of justice," Fisher said.
Cultural issues come up frequently in issues involving marriage, divorce, and adoption. What is considered normal behavior in one culture, such as hitting a spouse, is domestic violence in Maine, Judge Fisher said.
Tribal Customs Vs. State Law
Donald Kerwin, a Portland Maine lawyer, said that a man from Sudan came to his office to divorce his wife because she had left him. The man wanted Kerwin to draw up legal papers turning the house the couple owned together over to him and custody of their children to him.
"When I tried to tell him how the law worked, he got frustrated and left," The Bangor Daily News article quotes him as saying. "He came back the next day with an anthropology textbook from the 1950s that showed, in black and white, the customs of his tribe, which said when a woman left her husband, she just left and he got everything.
"So I got down the Maine statute book and showed him what the law was in Maine," the attorney said. "He shook his head, left my office and I never saw him again."
In This Legal World No Contact Doesn't Mean No Touching
Cultural differences like this affect court interpretation and translation. For example, the legal concept of "no contact" has been misinterpreted by people from other cultures to mean no physical touching.
In the American legal system the "no contact" provision in protection from abuse and protection from harassment orders means the person must move out of the house and have no communication with the other person.
It might be easy for an untrained or uncertified court interpreter to assume the person understands "no contact" and neglect to make certain they understand.
Understanding the native culture of a litigant is as important as being able to translate the language, according to Hanna Sanders, the access to justice coordinator for the Maine court system.
Immigrants to Maine from many African nations had no experience in a legal system like that of the United States.
Women May Assume They Have No Legal Rights
Another factor related to cultural competency is gender.  Women are often not used to looking to any legal system as a source of help. The concepts of protection from spousal abuse and harassment is foreign to them. Many women were raised in a tribal culture where males make decisions without any input from women.
And the gender of the court interpreter can help or hinder the judicial process. In some cultures, some women will express themselves better and be more comfortable with another woman serving as their court interpreter.
Professional translators and interpreters agree. Nathan Williams of Gardiner, Maine grew up in a Russian-speaking community in the United States and is preparing to take the court interpreter exam this fall.
"Translating from English to Russian presents some challenges," Nathan said. "The greater challenge is not translating legal terms using the proper grammar and syntax but preserving all of what is said in the same tone and manner without adding or subtracting anything."
In 2009, there were nearly 44,000 immigrants living in the state of Maine in the United States. The majority, 54.8 percent, were from Canada and Europe, 22.6 percent were from Asia, 15.3 percent were from Africa, 8.1 percent were from Latin America and 1.1 percent were from Oceania.
iTi | Legal Translations
Accuracy in communication is paramount for legal court cases. Attorney's can not afford any mistakes or miscommunication which is why our team at Interpreters and Translators, Inc. only works with highly trained and qualified legal interpreters and translators. We thoroughly vet every linguist to ensure they are professionals with legal courtroom experience. You can trust team iTi with all your legal translation needs. Feel free to contact us for your next project that requires an interpreter or document translation. 860-362-0812