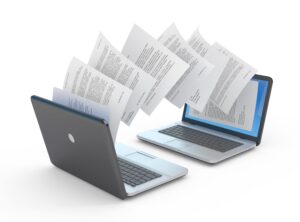 The global operations of the manufacturing industry have created a generous increase in the demand for high-quality manufacturing translations. Globalization in the manufacturing industry does provide new opportunities, but it also provides challenges for translation companies and manufacturing marketers. Manufacturing buyers face several global content challenges that certainly will not disappear anytime soon. They include increasing content volumes that must be published quicker in an increasing number of languages across multiple channels.
This blog will discuss several advantages of working with a translation company, specializing in manufacturing translation services.
Area Specific Knowledge From Native Speakers
Manufacturing companies must submit their technical documents in the local language of the country where they will be used. In these instances, working with a ct translation company can be helpful: native speakers will ensure text adaptation and localization to comply with local regulations. Also, manufacturing clients can benefit from area-specific glossaries, which enable the reuse of content across related documents and projects, saving time and expense.
Accurate Sector Experience
Manufacturing translation is a specialized field, which requires extensive expertise to produce a quality product. Manufacturing translation projects may have a direct effect on a user's life, so precision, accuracy, technical writing expertise and attention to detail are essential. It also takes dedication, skill, and industry know–how to accurately translate and localize projects that range from short instruction booklets, to full instruction manuals or a wide array of technical documents.
Access To Translation Technology
All our manufacturing translators have access to translation memories, dictionaries and terminologies, ensuring that translation are both accurate and consistent across even the largest projects.
Wealth Of Document Knowledge
When you partner with a seasoned translation services company, you can have all of our documents translated from a single source.  When you work to provide global services for a product or process, you are committing to support that product in all of your target markets for the duration of its life cycle. This long-term commitment requires a skilled partner who has a history of success with tis existing clients, extensive experience with localization and translation technologies, knowledge of your particular industry, and a process-focused approach to supplying services.
Types of manufacturing documents to translate:

Health and Safety Documents

Product Specifications

Training Materials

Technical Reports

User Manuals

Patents and Patent Applications
iTi Translation Services
iTi's dedicated and experienced team offers a wide range of multilingual solutions for domestic and global corporations in a variety of industries. Do you require translation services to enhance your global marketing and sales initiatives or interpreter services to communicate across languages? We specialize in custom language solutions and work with over 200 languages so regardless of the barrier you face, we will work together in synergy to bridge the gap to ensure success. Please feel free to contact us through a message or by calling 860-362-0812. Our offices are open 24/7/365 so we can respond immediately to your interpreting or translation needs anytime, anywhere.