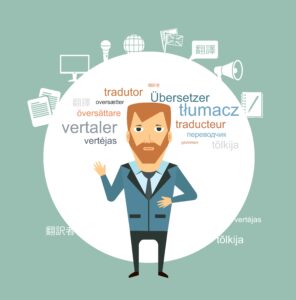 When it comes to translation planning, it's vital that companies know as much as possible about the culture they're adapting their content to. The more audience-tailored the message, the more effective it will be. Many articles offer advice on how companies can go global, but they often talk about market analysis and resources, leaving language translation omitted. There's a small community that denounces the importance of language translation, but it deserves a lot more attention in your global business strategy. Manufacturers need to provide clear internal communications and translations to maintain a high standard of quality. Here are some proven planning and interpersonal communication tactics on how to successfully plan for CT language translation.
Knowing Your Audience
When figuring out the proper blueprint for CT language translation, one must learn as much about the culture as possible. The single most important factor in ensuring a good transition is a clear, well-written source document. Use the same terminology throughout, and eliminate all small nuances such as grammar and spelling errors.
Coming Up With A Budget
CT language translation costs vary depending on a number of factors such as file format, text type, percent of repeated text and more. Coming up with an appropriate cost is paramount, and it can be determined by using specific equations. Calculate the total number of words in your product and other files that require translation. Divide that number by three and then multiply it by the number of languages you're localizing into and you'll have the total dollar budget for localization.
Putting a Strategy in Place
Putting more urgency and importance into your language translation strategy makes you more successful on the global stage. View your translation services as a critical component to achieving your global goals. Start looking at translation technologies to help speed up your translation process.
Ensure A Final Source Document
It may be tempting to get your manufacturing projects underway as fast as possible, but it's more time-consuming and expensive to translate a first draft version. When translating for several languages, making adjustments once in the source document is better than revising each of the target-language versions.
iTi Translation Services
iTi's dedicated and experienced team offers a wide range of multilingual solutions for domestic and global corporations in a variety of industries. Do you require translation services to enhance your global marketing and sales initiatives or interpreter services to communicate across languages? We specialize in custom language solutions and work with over 200 languages so regardless of the barrier you face, we will work together in synergy to bridge the gap to ensure success. Please feel free to contact us through a message or by calling 860-362-0812. Our offices are open 24/7/365 so we can respond immediately to your interpreting or translation needs anytime, anywhere.