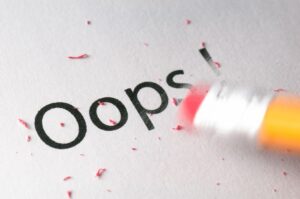 When manufacturing marketers are searching for professional ct translation services, they are often saddled with tight schedules and strict requirements, both of which can hinder their ability to find the translation company worthy of their time.
It isn't always realistic to extend deadlines and budgets, so to ensure companies are receiving the highest quality translations possible without compromising their own schedules the following blog attempts to show which areas need the most attention.
Subject Matter
Unfortunately, not all ct language translators are experienced in a specific field like manufacturing, or health services, and consumers can sometimes overlook this qualification. The lack of specified knowledge can lead to the omission of native terms and industry specific language, which can work against the integrity of the document. Technical and slang terms require a thorough knowledge of the specific field that a general translator might not be familiar with. The translator needs to have experience in a specific field in order to produce accurate translations. Always verify that the agency has experience translating for your industry.
References
These days most people know to request a reference from a contractor, but they may not realize they should request the same information when they are searching for a translation company to work with on their next project. Remember to follow through and call the references. The references should have given their permission to be called, so you won't be imposing. If you do not look for quality references, you will have no evidence that the company has successfully completed the type of work you need to the quality standards you expect.
Cutting Corners
Some businesses will hire an individual translator instead of a firm, in an attempt to keep costs down, but this can do more harm than good, ultimately. Less workforce on the provider side usually means limited service potential for the client.
Judging On Price Alone
There are numerous businesses, looking for ct document translation services, only to end up making their decision based only on price. The quality of translation is most likely going to match its price, so if a translation company's price is low, be wary. To ensure you are getting your money's worth, always ask your translation agency about their process for verifying the qualifications of their translators.
Are their translators certified; if so, how are they certified? What requirements do they have in place to guarantee you get the highest quality translation possible?  Making sure you know all of these things before you decide to hire a translation agency could save you a lot of money in the long term, especially if the quality of the translation is so poor that the project has to be redone.
Unaware Of What Price Includes
Typically, there are several other types of costs associated with a translation project besides the actual translation. Consider the following questions. Will your project require desktop publishing? Will the translation company have to edit images or format the text? Keep in mind that different translation agencies will have different rates for each of these services. In order to keep costs down, you should compare the rates to the services offered for all services you might use.
iTi | CT Translation Services
iTi's dedicated and experienced team offers a wide range of multilingual solutions for domestic and global corporations in a variety of industries. Do you require translation services to enhance your global marketing and sales initiatives or interpreter services to communicate across languages? We specialize in custom language solutions and work with over 200 languages so regardless of the barrier you face, we will work together in synergy to bridge the gap to ensure success. Please feel free to contact us through a message or by calling 860-362-0812. Our offices are open 24/7/365 so we can respond immediately to your interpreting or translation needs anytime, anywhere.