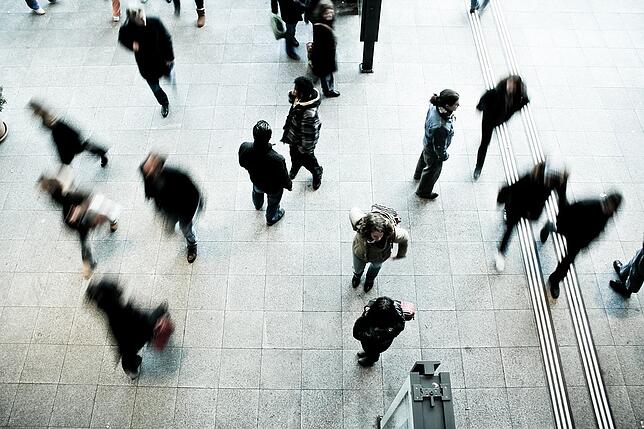 David Crystal's four-minute video, "How Is the Internet Changing Language Today?" made us ponder his question. The British linguist, academic, and author says that throughout history new technology has always changed language. The printing press, telephone, and broadcasting all changed the English language.
David also points to the Internet as bringing not one set of changes but many style changes. The changes blogging brings to language are different than the changes texting brings to language, for example. David finds that English has become expressively richer because of the Internet.  But the changes to spoken language are minor style changes, not significant changes.
Internet's Introduced Many New Words And Acronyms
Other commentators put a different twist on this issue. When it comes to the way we communicate with each other, it's obvious the Internet has influenced some major changes according to Kat Knibbs on Digital Trends. Among the changes Kat cites are email superseding surface mail; Facebook making the idea of calling someone and wishing them a happy birthday obsolete; and job searching becoming an online activity via LinkedIn, Craigslist and other e-resources. In the United States and other English-speaking areas, certain acronyms (OMG, BTW), neologisms, and abbreviations have also infiltrated everyday speech.
"Internet-speak is firmly implanted in language now, and as we continue to live our lives online, new expressions and words will continue to develop," says Kat. "Just as languages evolved before – by interacting with other languages – we will adjust the way we use words based on what we do and see."
This all makes iTi think about localization. Translators and interpreters must stay in touch with the culture to continue to effectively provide localization.  Facebook alone has produced some new twists on words (liking, friending) that a professional translator must be aware of.
But neither David nor Kate see the Internet making huge changes in how we speak. The Internet does and will continue to offer ways to supplement English (and other languages) rather than seriously disrupt or supplant it.
Internet Affects Translators More Than Interpreters
The Internet is much more likely to impact writing (the translator's world) than speaking (the interpreter's world.) For example, there have been some interesting novel informalities in orthography, such as punctuation minimalism, and the arrival of emoticons, David points out.
On the Daily Dot Aja Romano goes further.  In a piece he calls, "We're All Using Language Differently Now Because Of Internet Culture" Aja says the Internet's constant push for shorthand is changing the way we speak and write.
New Meaning Of The Word "Because"
"Few Web-savvy bloggers want to bore their readers with lengthy explanations. So instead of writing, 'The student issued a Denial of Service to the website because she was a member of the infamous Hacker collective Anonymous,' they might choose to write, 'The student hijacked the website because Guy Fawkes,' and move on," Aja says. That new way of using "because" (see Megan Garber's explanation in The Atlantic) may communicate with the younger generations but we don't think professional translators or interpreters will be writing or speaking that way any time soon.
Most English Writers On The Internet Are Not Native Speakers
Another way the Internet is changing the English language in particular has come about because that the majority of the people who write English content on the Internet are not native speakers. The Internet is a great place to communicate with other non-native speakers of English because nobody cares about your foreign accent or spelling mistakes. Likewise, the internet is a great place to learn a new language! An article published by Deep English outlines how the internet has changed learning a new language & this article offers a comparison of different language learning outlets.
The social networking site, Facebook, has already jumped on the language bandwagon. You can use new English varieties like Spanglish (Spanish-English) and Konglish (Korean-English) on Facebook. These 'new Englishes' use the standard English language in a very creative way. Some words change meaning ('blur' in Singaporean English means 'confused' or 'slow'), while others are combined to create new words.
About Interpreters and Translators, Inc.
iTi's dedicated and experienced team offers a wide range of multilingual solutions for domestic and global corporations in a variety of industries. Do you require translation services to enhance your global marketing and sales initiatives or interpreter services to communicate across languages? We specialize in custom language solutions and work with over 200 languages so regardless of the barrier you face, we will work together in synergy to bridge the gap to ensure success. Please feel free to contact us through a message or by calling 860-362-0812. Our offices are open 24/7/365 so we can respond immediately to your interpreting or translation needs anytime, anywhere.