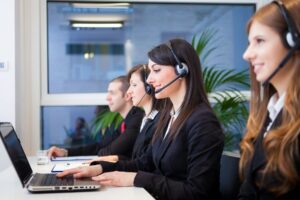 There's a number of factors that a business should take into account before choosing a translation agency. It can be a tough task because you must take into account every bit of an company's qualifications and make sure they're capable of completing the job.
We've seen the unfortunate results of using a translator who was not a certified professional. We don't want that to happen to you. Investing in a quality hardworking interpreter will save you time and hassle in the long road.
Here's a few pricing tips on hiring a translation agency.
How Is Translation Priced?
Pricing can vary tremendously in the translation industry. Fees are determined by a variety of factors, such as the level of difficulty of a project and the availability of translators who work in the field.
Some translation services charge by the page or even the word, while others quote a price per document or hourly rate. Price can also be based on the credentials of the translator and/or the agency.
Can You Give Me a Translation Price Over The Phone?
Acquiring a translation price is relatively easy and can be done over the phone. iTi telephone interpreting was developed as a quick and convenient way to overcome language barriers in an efficient manner.
Clients can call the toll-free interpretation number and within seconds, a live attendant will have an expert phone interpreter help you with all of your questions and communications.
What Is The Turnaround Time For Translations?
Most projects are estimated on a case-by-case basis. Turnaround time for translations usually depends on the number of words, the style of language, the number of languages needed to be translated and document size.
Small documents, which can range from 500 words to 5,000 words, may take a day or two to complete while medium and larger projects can take a week and need to be handled in a team.
Translating a document normally happens in three phases: translation, editing and proofreading. This is for normal turnaround time that ensures that the most accurate translation work has been done.
When a project needs to be completed in a rushed manner, multiple translators will handle the assignment. However, this runs the risk of inconsistency as more the more translators and editors involved on a project means the higher chances of inconsistent terminology and style usage.
iTi Translation Services
iTi's dedicated and experienced team offers a wide range of multilingual solutions for domestic and global corporations in a variety of industries. Do you require translation services to enhance your global marketing and sales initiatives or interpreter services to communicate across languages? We specialize in custom language solutions and work with over 200 languages so regardless of the barrier you face, we will work together in synergy to bridge the gap to ensure success. Please feel free to contact us through a message or by calling 860-362-0812. Our offices are open 24/7/365 so we can respond immediately to your interpreting or translation needs anytime, anywhere.