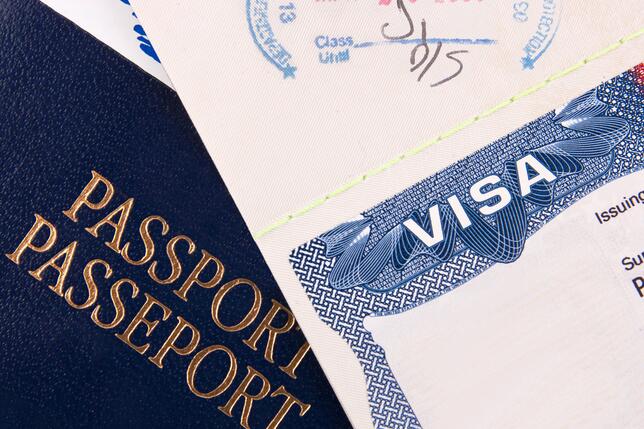 It can be difficult and often disheartening for non-English speaking individuals to work on an immigration application. Though they may experience trouble understanding the sections they must complete, they must fill out all the forms, regardless of their level of proficiency. Also, these individuals often need a certified translation for USCIS . Typically, certified translations are required for USCIS when the individual is sending foreign-language documents along with their application. With the help of professional language companies, you won't have to worry about the translation getting rejected. Translation companies that offer certified document translation are frequently familiar with the type of translation necessary for USCIS. Continue reading to learn several benefits pertaining to translation for immigration documents.
Accurate Translations
Certified translations are executed by professionals who must be fluent in both the source and target languages. Those who are working on a visa application, for example, absolutely want every part of their personal document to be translated correctly. Translators who provide their declaration certify that the translation is true to the best of their knowledge. A certified translation for an Immigration review lets the USCIS know that the document is accurately translated, at least to the best of the translation company's knowledge. If anybody could translate these documents without authentication, you would get blamed for any mistakes.
All Your Translation Affidavits Notarized At Once
Each time you translate a foreign language document, you will need to acquire a separate affidavit to be notarized. So it makes sense that you will save time by getting all of your translations completed and notarized at once. A CT translation company can also prepare a certificate of accuracy to assure the format is correct and meets USCIS standards.
Strictly Confidential & Proofreading Process
Your translator and the translation company will handle your private, sensitive information with full confidentiality. For you to earn immigration approval, your papers must not be mishandled, so make a note to ask the translation company what its privacy policy is. If you can, find answers to these questions:
What their system is for checking and eliminating any errors?

Do they have a second translator check the work of the first translator?

Do they perform any type of internal review of the documents?
To learn more, check out our Certified Personal Document Translation page.
iTi | Certified Translations For USCIS
iTi puts full effort into making personal document translation easier for you. We strive to make the experience fast, easy, and 100% confidential. All you have to do is simply click on the "Get Started Now" button below to go step by step through our automated online system. Our 24 hour turnaround helps to keep the process simple and painless and the documents that are delivered to you are guaranteed to be accepted by any government agency.
Your order can be completed from any type of device, so no need to go back to the office to scan documents. Simply take a photo of the document and upload it from any handheld device. At only $100 minimum for a 2 page document and $50 per additional page, the investment is not going to break your bank!