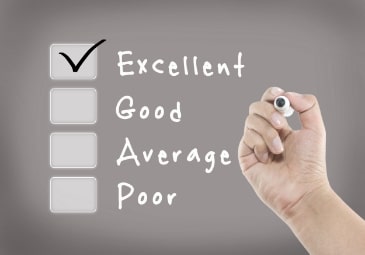 The standard method to evaluate translators or interpreters is to give them a language proficiency test. Certification may, on occasion, replace onsite testing, but most employers prefer to do their own, and most translators and interpreters, whether freelance or in-house, have to take such tests many times throughout their careers.
If you hire an interpreter or translator from a language services company (as opposed to hiring an independent freelancer) read what the company says about quality assurance. Find out in advance how well they screen their translators and interpreters.
Translation Tests
Many companies will send a prospective translator a translation test or request a sample translation. A translation test or sample translation often features text ranging from a few paragraphs to a couple of pages long.
The company's own staff will evaluate the translator's performance. Similarly, prospective interpreters are often put through performance tests, sometimes over the telephone.
If your language needs require specialized knowledge or experience be sure to use a CT translator or interpreter who has that knowledge and experience.
In a manufacturing setting, you will want to seek someone who is familiar with manufacturing and product language and terms.  Many interpreters and translators earn their certification in a specialty like courtroom interpretation or marketing and advertising materials.
Keep this in mind: the more technical your subject, the more important it is for your interpreter to be up to speed on the issues and specialized language involved.
Some other tips include:
Start by identifying which language and dialect you require (Example: Chinese is not enough. Do you need Mandarin or Cantonese? Traditional or Simplified?)

Use someone who is certified with the American Translators Association (ATA)

Ask for references and contact those references to verify.

Hire someone who is professionally trained and experienced

Review your technical requirements up front. Test equipment before the big day. Professional interpreters (unlike amateurs) will know their way around the technical equipment you are using.

Avoid hiring an interpreter or translator straight off the Internet or from a trade directory unless they have reputable third party endorsements

Be sure the translator or interpreter abides by a professional code of ethics. Industry codes of ethics stress confidentiality, impartiality, discretion and professional distance. Don't assume. Always use the best trained interpreters.

Look for an interpreter or translator who has worked for companies similar to your company and on projects similar to your project
iTi | CT Language Services
iTi's dedicated and experienced teams offer a wide range of multilingual solutions for domestic and global corporations in a variety of industries. With our expansive resources, you can take advantage of communication services on a global scale, creating, managing, and distributing your content in any format. You are welcome to contact us to request a quote about how our translation services can benefit your company. Contact us today.