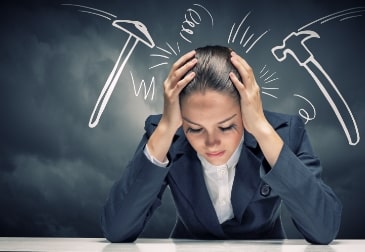 Taking the required time to hire a translation services company or certified linguists who will review your translation is the only way to ensure that your final materials are presented in a clear, effective manner. Be sure to select a translation company that has a documented quality control process, including translation, editing, and proofreading. The temptation for many translation service companies to use shortcuts when reviewing translations is high, especially when they have tight deadlines and budgets. In this blog post, we will discuss several common mistakes when reviewing a translation.
Poor Quality Source Document
We can't be any more frank than this: if your source document is littered with poor quality wording, grammar mistakes, and spelling errors, then you absolutely should not expect a flawless translation. To ensure that you receive the best possible quality of translation, review your documents for accuracy before enlisting the help of a translation services company. The single most important factor in ensuring a good transition is a clear, well-written source document. Use the same terminology throughout, and eliminate all small nuances such as grammar and spelling errors.
Neglecting The Needs Of Your Audience
Before ct translators take the time to review a translation, you should have an in-depth understanding of the intended audience who will read the document. Unfortunately, not all ct language translators are experienced in a specific field like manufacturing, or health services, and consumers can sometimes overlook this qualification. The lack of specified knowledge can lead to the omission of native terms and industry-specific language, which can work against the integrity of the document.
No Comparison
Without performing a side-by-side comparison of the source and translated document, there is no certain method for reviewing the translation for accuracy. Be sure your translation services representative is using both.
Get Creative
Asking your translator to be creative with the translation is a recipe for ambiguity and unnecessary mistakes. Let the consultant review the translation in a straightforward manner to maintain the integrity of the source document's message.
Using A Bilingual Friend Instead Of A Linguist
A person who is bilingual is not a linguist. Always defer to a linguist when you want your translations to be accurate. Even beginner translators might not fully understand the aspects of language styling within a document. Due to unfamiliarity with target language, they interpret a document without knowing its appropriate style.
Translators are professionals, while bilinguals are laypeople. The only way bilingual employees can provide helpful feedback on translation quality is if they're given explicit and focused guidance on what types of things to look for.
Asking a Student
Your neighbor took three years of French in high school, but this does not make them "bilingual." If you put your trust in a student of a foreign language, you will sacrifice the quality of your work. Instead, ask a professional translator to review the translation.
Not Using A Third-Party To Check
Using a third party reviewer offers a fresh pair of eyes to catch mistakes. A third party reviewer can focus on both lexical and contextual aspects of the translation through a review of the following: spelling and grammatical mistakes, mistranslations and issues with overall style.
Reviewers are often skilled translators who have extensive experience in the field and are able to provide constructive feedback for the original translator.
iTi | CT Translation Services
iTi's dedicated and experienced teams offer a wide range of multilingual solutions for domestic and global corporations in a variety of industries. With our expansive resources, you can take advantage of communication services on a global scale, creating, managing, and distributing your content in any format. You are welcome to contact us to request a quote for your language translation project.