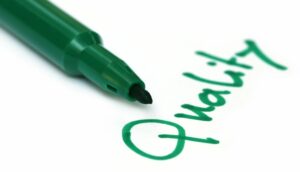 The increasing volume of global trade has made it necessary for reliable document translation to and from many of the most common languages throughout the world.
Ensuring the quality of translated documents is as much your responsibility as that of your CT translation company. So, if you want to ensure a quality translation product, you need to take some time to consider the importance of including a subject expert for review.
Well, Who Counts As A Subject Matter Expert?
A subject matter expert will be a person who works in the market that you're translating content for. This could be either a manufacturing expert, an engineer, a legal expert, or a medical professional. Like our translators, a subject matter expert is a specialist who has a strong command of both the source and target language. To clarify, the expert is typically called in after the translation-edit process. They sign off on the final translation and read through everything to be absolutely sure that the terms are correct and that the content meets regulation requirements. Think of subject experts as final reviewers, except that they are highly experienced in the topic at hand and have all the necessary training or certifications. Take for example; a bilingual in-country manufacturer reviewing translated product materials.
What Are The Benefits Of Including A Subject Expert Before Translation Finalization?
Having a subject expert, as well as a professional CT translator, that's highly specialized in your industry has some wonderful benefits:
These experts are exceedingly accustomed to the content and terminology used, as well as regulatory requirements. Don't forget: they work in the industry every day!

This added step ensures the highest possible level of translation quality

You can actually gain an idea of how your intended audience will react to your content because the expert is a member of that audience
Imagine sending your translated manufacturing product instructions to an actual manufacturer in the target country that would likely use your product to review. Now you can have peace of mind that your message will be correctly received and compliant to industry regulations.
Do You Require An Engineering or Manufacturing Translation?
We can admit it: translations for engineering and manufacturing projects aren't exactly considered a cakewalk. You must deal with specialized terminology and complex documents. You often must translate the text in engineering and design drawings and sometimes the translators face tight deadlines because the client is rapidly expanding into new markets. Subject experts can be an integral part of ensuring the success of translation projects.
Manufacturing translation is a specialized field, which requires extensive expertise to produce a quality product. Manufacturing translation projects may have a direct effect on a user's life, so precision, accuracy, technical writing expertise and attention to detail are essential. It also takes dedication, skill, and industry know-how to accurately translate and localize projects that range from short instruction booklets to full instruction manuals or a wide array of technical documents.
iTi | Manufacturing Translations | Subject Experts
iTi's dedicated and experienced teams offer a wide range of multilingual solutions for domestic and global corporations in a variety of industries. With our expansive resources, you can take advantage of communication services on a global scale, creating, managing, and distributing your content in any format. You are welcome to contact us to request a quote for your language translation project.