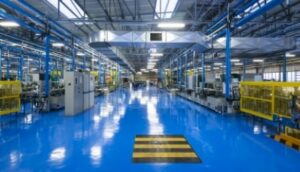 As our economy becomes increasingly dependent on global relationships and more manufacturers are choosing offshore solutions, choosing the right translation service becomes more important than ever before. In a multilingual environment, manufacturers need to provide clear internal communications and technical translations in order to maintain a high standard of quality. The fact is, a bad translation equals bad customer service. It's a mistake no manufacturer can afford.
Building a long-term partnership with a professional translation agency can help you avoid major translation pitfalls and give you the edge over your competition.
Four reasons why manufacturers work with translation companies:
Experience
Most professional translation companies have language professionals who have worked with companies like yours on similar projects. A professional translation agency can advise you on everything from the cultural connotations of your latest marketing campaigns to planning internationalization strategy.
Resources
Many businesses that start managing translation in house find it very difficult to scale as their business continues to grow. As a company expands and resources become stretched thin, translation management often gets shuffled to the bottom of the pile or delegated to junior employees. Deadlines get missed or translation jobs get rushed out and mistakes happen. Business development teams complain about the poor quality of translation, calls to customer support increase and the cracks begin to show.
A professional translation company will have access to a huge pool of professional linguists that can be called upon as demand increases or when 'special projects' come up. Often senior linguists can be found who have expertise in your particular field of business. They have an understanding of your customers, your competitors and your market so you can rest assured that translations are always of the highest quality.
Efficiency
It is much more efficient to partner with a professional translation company than it is to attempt to set up the tools, resources and workflows yourself. Why direct important internal resources to managing translation that could be better focused on improving your products or services, or increasing market share? Using a professional translation company is less of a risk, requires less upfront investment and is a much more flexible choice. Also, by using professional linguists, you are guaranteed the highest translation quality and faster output than using members of your in-country sales team, who should be selling.
Consistency
Any inconsistency in the use of language can make it confusing for your customers to understand your products. A professional translation company can help you avoid inconsistency with language standardization and control. Using terminology lists for each language, setting up glossaries and clearly defining your language style and tone of voice is essential to delivering reliability across all your multilingual documentation. The tools required to manage this are expensive and time-consuming to manage, which is why it is beneficial to work with a professional translation company.
iTi Manufacturing Solutions
iTi's dedicated and experienced team offers a wide range of multilingual solutions for domestic and global corporations in a variety of industries. Do you require translation services to enhance your global marketing and sales initiatives or interpreter services to communicate across languages? We specialize in custom language solutions and work with over 200 languages so regardless of the barrier you face, we will work together in synergy to bridge the gap to ensure success. Please feel free to contact us through a message or by calling 860-362-0812. Our offices are open 24/7/365 so we can respond immediately to your interpreting or translation needs anytime, anywhere.