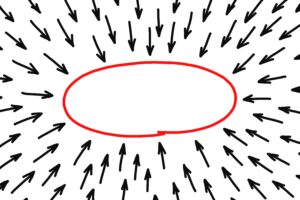 Throughout our years of service as a translation and interpreting company, we have many companies that use translation for large volumes of content. However, many businesses fall into the same trap; they spread out their translation projects using different companies from all over the world, often leading to a disorganized and decentralized translation process. In this blog post, we will discuss why you would want to centralize your translations. The two primary reasons are cost savings, and improving overall quality and consistency.
Why Should I Centralize My Translations?
Cost Efficiency | Savings
Instead of working with multiple translation companies from across the globe, you can focus your efforts towards partnering with a specific translation vendor. In this case, it is important that a translation vendor takes advantage of translation memory tools. Translation memory tools offer the opportunity for your company to maintain quality and consistency. Without translation memory, you lose a major resource that language localization projects can offer. Translation memory is quite beneficial for manufacturing companies requiring updates to their product manuals. Consider this: if you update your product, most of your previous manual will still be usable/relevant.
With translation memory, each time you translate with that vendor, the translations from your new project are added to the translation memory database. This can inevitably lead to a large savings in the future!
One of the major downsides to working with many different translation companies is that there will be different translation memory databases. As a result, you are only getting the cost benefit from the database held by one vendor working on any given project. Each time you need to have a new project translated, you're missing out on the benefits of all segments in those other databases.
Improve Quality | Consistency
There is a good chance that you are aware of the importance of consistency in tone, style and terms across your English language content. Consistency is just as important for translated content, and is usually one of the reliable indicators of translation quality. So it makes sense that you would want your translation vendor to have as much information as possible about your terminology.
If you're serious about the quality and consistency of your translation projects, you might have term bases, glossaries, and/or style guides for translation; however, quite often, the translation vendor is responsible for their maintenance. So, if your process is decentralized, it's possible that one or two vendors are maintaining and developing these resources, but you may have three or four other vendors without access to these important guidelines.
By centralizing to a single translation vendor, you can make some great strides toward greater quality and consistency across your translated content.
Without a centralized translation process, it takes a large amount of time and manual effort to understand and assess all of differing quality levels for your organization's content. The same also holds true for trying to find out other types of program data. Even if the data exists, but is not in one system, it can create challenges because it can be much more difficult to make sense out of disparate data from multiple systems.
iTi | Connecticut Translation Services
iTi's dedicated and experienced team offers a wide range of multilingual solutions for domestic and global corporations in a variety of industries. Do you require translation services to enhance your global marketing and sales initiatives or interpreter services to communicate across languages? We specialize in custom language solutions and work with over 200 languages so regardless of the barrier you face, we will work together in synergy to bridge the gap to ensure success. Please feel free to contact us through a message or by calling 860-362-0812. Our offices are open 24/7/365 so we can respond immediately to your interpreting or translation needs anytime, anywhere.