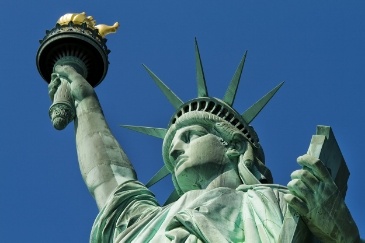 You will need various documents translated through a certified translation service, as you attempt to immigrate to the United States (Note: United States Customs and Immigration Service (USCIS) does not accept personally translated documents). The process can seem daunting and overwhelming, but there are ways to keep yourself organized and get your documents gathered and translated efficiently. If you are petitioning for a family visa, you will only need biographical documents; however, if you are petitioning for a visa based on work experience, you will need various documents proving experience/skill.
Regardless, there is one ultimate truth: it is best to be organized and have all of your documents translated and certified before dealing with USCIS.



These are the immigration documents that USCIS wants translated (typically):



Birth Certificate

Passport

Marriage Certificate

Divorce Certificate

University and College Transcripts

High School Diploma

Military Records

Criminal History

Child Adoption Agreements

Name Change Certificate

Letters Of Recommendation
Don't forget that all immigration documents have their own set of instructions. Read the instructions carefully and double check to make sure that you are following the instructions; finally, just because you have a translation, don't forget to include the original document. USCIS will certainly want to see both sets.
How Does Translation Of These Documents Affect The Immigration Process?
It is essential that your personal documents are translated and certified in order to receive the proper filing of your application. If you submit foreign language documents without attaching a certified translation, you will have to wait longer, as this slows down the processing time. We have handled the translation of hundreds of immigration documents, so you can be sure that we can properly manage your projects.
Ensuring A Confidential & Detailed Proofreading Process
If you decide to hire a professional, you must ensure that the translator will handle your private, sensitive information with full confidentiality. For you to earn immigration approval, your papers must not be mishandled, so make a note to ask the translation company what their privacy policy entails. If possible, attempt to find concrete answers to these questions:
What is their process for checking and eliminating translation errors?

Do they have a second translator check the work of the first translator?

Do they perform any type of internal review of the documents?
iTi | Certified Translations For USCIS
We put full effort into making the document translation process easier for you. We aim to make the experience quick, simply and completely confidential. All we need from you is to click on the "Get Started Now" button below so you can go step by step through our automated online system.
For personal document translation, we offer 24-hour turnarounds, helping to keep the process simple and painless. We ensure that the documents are delivered to you and are guarenteed to be accepted by any government agency.
Your order can be completed from any type of device, so no need to go back to the office to scan documents. Simply take a photo of the document and upload it from any handheld device. At only $100 minimum for a 2 page document and $50 per additional page, the investment is not going to break your bank! To learn more, check out our Certified Personal Document Translation page.