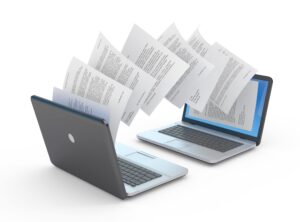 Many people assume that translation is easy, believing that a translator merely changes words from the source text into the equivalent words of the target language. Plain and simple: this is not true; there are some phrases that would make no sense if translated literally. Translation is a complex process, with each project requiring a unique and studied approach. In this blog post, we summarize some of the core personal document translation tips that can be useful when you require quick and accurate translations.
Understand The Disadvantages Of Online Translation Tools
There is an abundance of free online services, which attempt to offer you document translation services. These systems can prove useful when seeking a basic understanding of what another person has written in a foreign language; however, it is not a good idea to rely on machine translation for your personal documents. Online translation programs lack necessary cultural knowledge, and syntax command, leading to poorly translated content.
Click here to learn more about the differences between machine and human translation.
Hire A Professional For Best Results
As we discussed above, there is a plethora of free online translation services, which attempt to provide free document translation. However, if you want to ensure that you receive an accurate and culturally competent translation, there is no substitute for a living, breathing language expert. An experienced translator has years of experience to draw upon. Try and research potential translation partners fully, and ensure they can meet and exceed your expectations.
Send Translator Your Best Copy
We recommend that you only send the translator a final, completed copy of your document. Sending content before it is ready impedes the translation process. When sending your files to the translator, it is also a good idea to label the correct version clearly. Avoid sending any unnecessary files alongside the document you want translated.
Certify Your Birth Certificate Translations
It is important for you to get a birth certificate translation from a CT translation company that can offer you a certificate of accuracy. Some businesses don't require that you provide a notarized translation; however it will make the process smoother if you obtain a notarized copy just in case. If you are translating your birth certificate for USCIS, you will need to provide a photocopy of your birth certificate, as well as the original translation: ask for extra copies of the original translation if you have the opportunity.
iTi | Certified Translations For USCIS
iTi puts full effort into making personal document translation easier for you. We strive to make the experience fast, easy, and 100% confidential. All you have to do is simply click on the "Get Started Now" button below to go step by step through our automated online system. Our 24-hour turnaround helps to keep the process simple and painless and the documents that are delivered to you are guaranteed to be accepted by any government agency.
Your order can be completed from any type of device, so no need to go back to the office to scan documents. Simply take a photo of the document and upload it from any handheld device. At only $100 minimum for a 2 page document and $50 per additional page, the investment is not going to break your bank!