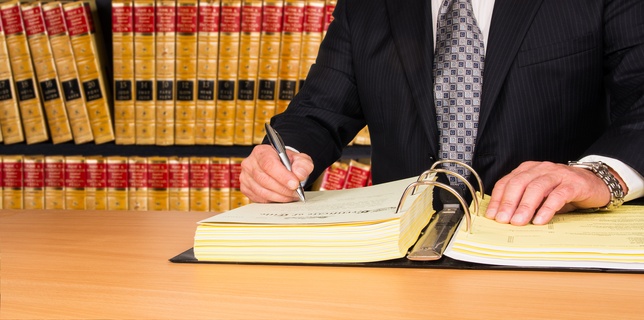 Legal documents are rife with detailed legal terminology, which means that translating them into English is not so easy. Complex translations often require extra effort and qualified expertise: legal translators have certain abilities unlike any other type of translator. A quality legal translator should have several years of experience translating technical documents and a strong foundational understanding of your type of law.
Whether you are a lawyer, an immigrant, or someone who needs just one legal document translated, there are five types of legal documents that you should always have translated into English.
Immigration Documents For USCIS
If you are working for a client who is attempting to immigrate to the U.S., and doesn't speak fluent English, translating key immigration paperwork can be extremely beneficial. By translating immigration documents, your client will have a much better understanding of his or her rights, and will be kept in the loop throughout the process. If you would like to provide more information for your client, send them to this blog "How Do I Get My Immigration Documents Translated?"
Litigation Support
There are a wide array of reasons why you may need to access case results and litigation in a foreign language. Translators can provide a translation of a legal summary of litigation, providing you with a clear idea of what happened in the case, and how you can use it to help your clients. You should look for a company with an efficient case management system, a staff with open availability, and an ability to provide expedited translation services and litigation translation services reliably.
Legal Contracts
It is important to translate legal contracts, especially if your client signs a contract with someone from a foreign country. Translation of the legal contract should occur before you even shake hands to finalize the contract. Having an accurate certified translation is a necessity in regards to legal document translation; without accurate translations, you run the risk of exacerbating conflict, disagreements, and you put yourself in a position to receive large financial penalties. Essentially, legal contract translations must be explicit, presenting precise terminology through a clear structure.
Corporate Documents
Corporate documents often protect larger businesses within the U.S. and foreign countries. It is essential to translate corporate documents if you or your client's company works in a country abroad. The process will end up saving you significant time and hassle while also preventing misunderstandings by keeping all parties on the same page.
Financial Records
There is no margin for error with financial document translation. Obviously, the goal is to maintain the facts and figures, while providing translations that will maintain the meaning behind the numbers. We can assist you with legal translations for financial documents like bank agreements and investment agreements.
iTi | Legal Translations
Accuracy in communication is paramount for legal court cases. Attorney's can not afford any mistakes or miscommunication which is why our team at Interpreters and Translators, Inc. only works with highly trained and qualified legal interpreters and translators. We thoroughly vet every linguist to ensure they are professionals with legal courtroom experience. You can trust team iTi with all your legal translation needs. Feel free to contact us for your next project that requires an interpreter or document translation. 860-362-0812
Last Updated December-12-2016