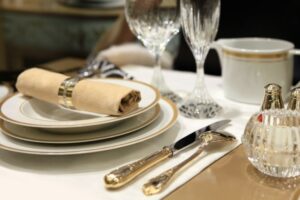 If you are a lawyer who is representing a party in court and you have hired a court interpreter, please make sure that you take notice of your pace of speech. If you are a fast speaker slow your speech down when addressing the court, so the interpreter can have time to interpret for the LEP party. Also, be sure to speak in first person to your LEP party. Basically, you shouldn't try to belittle them by asking the interpreter if he or she understands. By the same merit, you should avoid using complex terms, if they aren't necessary for proving a point.
Use The Interpreter Appropriately
Avoid using the court interpreter for long interviews and follow-up conversations without the client being present (unless it is authorized by the court). Essentially, you should avoid asking the interpreter to be a participant for any other services or activities other than interpreting and sight translation.
The court interpreter is responsible for interpreting with accuracy and completeness, remaining impartial, avoiding a conflict of interest, presenting him or herself in a professional demeanor and maintaining the strictest level of confidentiality.
Keep Interpreter Informed
Provide interpreters with copies of reports, contracts and other documents ahead of time, so that they can properly prepare. Otherwise, you shouldn't assume that unprepared sight translation is easy, and don't presume the interpreter can handle technical terminology without some level of preparation.
Establish ahead of time what the interpreter may or may not do if she or he becomes aware of misunderstandings or cultural barriers during the trial, interview, mediation, hearing or proceeding.
Keep in mind: Your court interpreter may need to take notes in order to remember any dates or other important information that could come up later in the case. Don't worry, as this information will be destroyed afterwards.
The Importance Of Qualified Court Interpreters
Remember: Just because you know a neighbor or someone else who speaks both English and a foreign language does not mean that he or she would make a serviceable interpreter. A court interpreter needs familiarity with legal terms and concepts in both English and a foreign language, and most people don't have this.
Also, it's important to keep in mind that only court-appointed interpreters can serve as interpreters , so you won't be able to use your client's family or friends.
iTi | Legal & Courtroom Interpreting Services
Accuracy in communication is paramount for legal court cases. Attorney's can not afford any mistakes or miscommunication which is why our team at Interpreters and Translators, Inc. only works with highly trained and qualified legal interpreters and translators. We thoroughly vet every linguist to ensure they are professionals with legal courtroom experience. You can trust team iTi with all your legal translation needs. Feel free to contact us for your next project that requires an interpreter or document translation. 860-362-0812