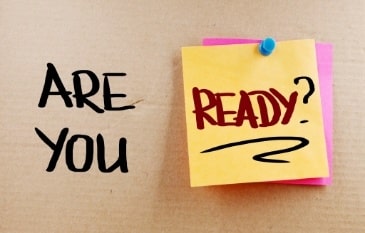 Interpreting in legal settings is quite different from other forms of interpreting. In fact, it is almost a different discipline: there are massive differences in language, protocol, qualifications, roles and risks associated with legal interpreting.
Thorough preparation helps the interpreter to deal with the unexpected, not just during speech but also throughout discussion and Q&A sessions.
In this post we will discuss five factors that influence your pre-session preparation when you are getting ready to work with a qualified legal interpreter.
How To Identify If An Interpreter Is Necessary
Some people may not be able to communicate in English at all or they have such minimal English proficiency that he or she must request an interpreter. A person's proficiency in English may indicate that they may not understand legal terms. So, if there is any doubt, here are some simple tests to assist you in making your decision:
Ask a question that requires the person to answer in full sentences

Avoid questions that can be answered with a simple "yes" or "no" and steer clear from familiar questions like, "where do you live?"

Ask the person to repeat a message that you have just given in his/her own words
If you decide that an interpreter's presence is required, you will need to discuss this with the person prior to arranging the interpreter. Consider engaging an over the phone interpreter for this part of the process.
Look For Barriers To Honest Communication
Identify if there is any existing relationship between the person and the interpreter. Knowing family and/or community relationships may provide insight into power and communication dynamics. Even if they are not relatives, the interpreter may know the person because many culturally and linguistically diverse communities are small, with everyone knowing most of the members. As a result, the person may fear that exchanges will be shared with the community. Also, the individuals' social and political status in their homeland may become a barrier to honest open communication.
Clarify The Role Of The Interpreter
The interpreter is there to facilitate communication only. Unless specifically stated, the interpreter is not expected to be a cultural broker for the legal system nor the person's culture. IF the interpreter perceives that a question should be rephrased to make it acceptable, the interpreter should discuss it with the staff member conducting the session.
A Physical Meeting Is Necessary
Whether it is before a deposition or a court appearance, it is important for you to meet with an interpreter to inform them about the context of what has transpired.
Discuss technical terms that will be used

Discuss cross-cultural issues

Allow adequate time to review documents that may need sight translation

Be aware that everything will be interpreted and kept confidential.
What You Should Expect Moving Forward
The court interpreter may ask for your permission to talk with the LEP speaker before the hearing begins to make sure they understand each other.
The interpreter will repeat to you, in English, all statements that have been made to the LEP speaker to avoid the appearance of side conversation. It is frequently expected that court interpreters will briefly interpret for attorney-client conversations immediately preceding and following courtroom hearings.
The court interpreter will interpret simultaneously when the judge addresses the attorneys or jurors and when the attorneys address the court.
If you need more information regarding the differences between consecutive and simultaneous interpreting, check out our post, "How Do Consecutive & Simultaneous Interpretation Differ?"
iTi | Legal & Courtroom Interpreting Services
Accuracy in communication is paramount for legal court cases. Attorney's can not afford any mistakes or miscommunication which is why our team at Interpreters and Translators, Inc. only works with highly trained and qualified legal interpreters and translators. We thoroughly vet every linguist to ensure they are professionals with legal courtroom experience. You can trust team iTi with all your legal translation needs. Feel free to contact us for your next project that requires an interpreter or document translation. 860-362-0812