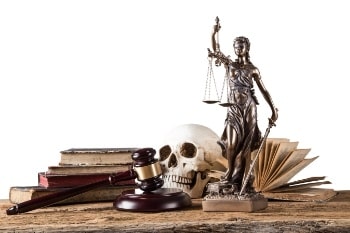 Qualified court interpreters must exude a professional demeanor from the first second they walk into a courtroom or law office. A strict code of ethics exists to protect all involved in the legal process, while ensuring that the interpreter doesn't overstep boundaries at any point in time during their work.
Many jurisdictions have their own official codes of conduct that court interpreters need to follow. While the code of conduct may differ slightly from state to state, the core principles remain the same. Knowing what to expect of court interpreters can help to avoid confusion.
If you have ever wondered about the code of ethics for qualified court interpreters, we have provided a brief breakdown below.
Maintaining Impartiality
Interpreters must maintain an impartial attitude at all times. While it might be tempting to strike up a friendly conversation with a court interpreter, it is best for the counsel, parties, witnesses or anyone else in the court to avoid unnecessary conversations with interpreters.
In fact, qualified court interpreters cannot and will not provide legal advice, as they are not allowed to interject personal opinions or speculations regarding the case. The interpreter can not advise except in situations where he or she must clarify cultural meanings.
Accuracy Is Essential
In what may be the most obvious point in the code of conduct, interpreters are required to accurately interpret what is said in court without embellishing or omitting anything.
Interpreters must relay the information word-for-word with the same integrity that it was delivered. By the same merit, court interpreters must provide the most accurate form of a word in spite of the use of slang, obscene or colloquial language. There are some situations that require an interpreter to make use of their expertise and judgment, as they must paraphrase a redundant phrase or explain a word/phrase that is not easily conveyed in another language.
Required Preparation
Courtroom codes of conduct often require interpreters to prepare for an assigned case by reviewing any material previously provided by the counsel, including: charges, police reports, indictments, official complaints, and interview transcripts.
A qualified court interpreter must immediately notify the court of any lack of knowledge, inability to hear, or any other circumstance that would impede them from executing proper interpretations.
Note:
It is important to understand that the main principles outlined in a code of ethics are abstract conceptions. A code of ethics, no matter how thorough or concise, can not and does not provide definitive answers to all possible dilemmas or choices an interpreter may face. The code of ethics should not be construed as a "how to" recipe, nor should it be viewed as an answer book for the slew of unique and problematic situations tan interpreter may encounter in the real world.
iTi | Legal & Court Interpreter Services
Accuracy in communication is paramount for legal court cases. Attorney's can not afford any mistakes or miscommunication which is why our team at Interpreters and Translators, Inc. only works with highly trained and qualified legal interpreters and translators. We thoroughly vet every linguist to ensure they are professionals with legal courtroom experience. You can trust team iTi with all your legal translation needs. Feel free to contact us for your next project that requires an interpreter or document translation. 860-362-0812