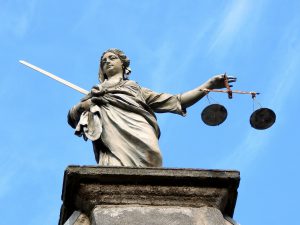 When making the decision to have documents translated within the legal industry there many factors to take into account that are uncharacteristic of most industries. With more variables to take into account and higher stakes it is well worth it to make an exceedingly well informed decision. With financial losses, delays of court and even unintended lawsuits at risk, it becomes increasingly clear that this is a decision not to be made quickly or lightly.
Becoming aware of where the dangers lay
There are many pitfalls that one can encounter when a novice or even a veteran unfamiliar with the industry performs a translation. Chief among the risks is the potential for court documents to be deemed inadmissible due to a sub-standard or inaccurate translation. As a result, there are numerous costly consequences from changing the outcome of the case to the great burden incurred from setting the trial clock back. I'm sure you can imagine how frustrating this can be! Even referenced translated documents used outside the trial could potentially lead a case astray due to items misconstrued or details omitted due to a less than stellar translation.
While these high risk scenarios are generally less common, a standard challenge typically faced is that the source language does not have precise equivalents for the target language. In an ideal scenario an experienced veteran will know to make an appendage in the notes. There are a wide range of factors to consider for the translator from deviations in legal systems terms to syntactic variations that have greatly differing meanings. Unfortunately more often than not these things can and will get left out by a greenhorn translator or even a veteran who simply lacks the experience within the legal framework.
Neutralizing the risk
A translator unaccustomed to this environment will struggle to produce a crystal clear translation with content rife in dense legal terminology.  Legal terminology can arguably almost stand on its own as an independent language, consequently familiarity with legal terminology is integral to a well-executed translation. Being in the language service solutions industry for 30 years has allowed iTi to cultivate a pool of veteran linguists and translators who exclusively work within the legal industry. In addition, to field experience our translators must meet high language knowledge standards before becoming applicable to join iTi's team. Our seasoned team of language solution experts are aptly aware and respect the gravity of mistakes that can lead to delays in court or even lawsuits down the line. When it comes to legal languages solutions, bear in mind that it is crucial to work with a company that knows the risks and respects the industry.
iTi | Legal Translations
Accuracy in communication is paramount for legal court cases. Attorney's can not afford any mistakes or miscommunication which is why our team at Interpreters and Translators, Inc. only works with highly trained and qualified legal interpreters and translators. We thoroughly vet every linguist to ensure they are professionals with legal courtroom experience. You can trust team iTi with all your legal translation needs. Feel free to contact us for your next project that requires an interpreter or document translation. 860-362-0812