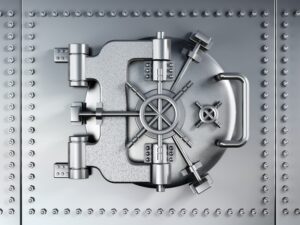 There has been an increase in content volume during the internet age, with a growing number of languages necessary to support global business solutions. This global shift has also further highlighted the need for superior quality translations. When you are attempting to enter a new market, translating your documents may not be a top-of-the-mind concern; however, a poorly translated project can endanger how other people and businesses perceive your company, negatively affect the message you are trying to get across, and harm an otherwise strong market strategy. In this post, we will discuss several basic tips that will help you to secure an accurate translation.
Identify Project Goals
To help your translator deliver the best results, he/she needs to have a well-defined idea of who the translation is for, and the reason for the translation. Are you moving to a new market? Are you pulling together information and evidence for a trial? Let your translator know all the details before he or she begins.
Understand The Disadvantages Of Online Translation Tools
There is an epidemic of free online services, which attempt to offer you document translation services. These systems can be useful if a person is trying to gain a basic understanding of what another person has written in a foreign language; however, it is not a good idea to rely on online translation tools for your business documents. Online translation tools do not have access to necessary cultural knowledge, and syntax command, leading to poorly translated content.
To learn more about the differences between machine and human translation, check out this blog post.
Hire A Professional For Best Results
As we discussed above, there is a plethora of free online translation services, which attempt to provide free document translation. However, if you want to ensure that you receive an accurate and culturally competent translation, there is no substitute for a living, breathing language expert. An experienced translator has years of experience to draw upon. Try and research potential translation partners fully, and ensure they can meet and exceed your expectations.
Look For A Translation Company With Specific Sector Experience
Naturally, many businesses look for translation companies that can provide the quickest turnover times; yet, it is more important to find a company that has experience within the target industry. Look for signs of quality control processes, as they can assure you that the company has verified its process. It's also important to ensure that the translation company has specific language experience. Remember: every target market is slightly different, which can lead to a lot of ambiguity in terms, as many phrases simply don't have exact counterparts. Rather than hiring a company who can secure fast turn around times, look for a company that understands your industry and the inherent translation issues.
iTi | Connecticut Translation Company
iTi's dedicated and experienced team offers a wide range of multilingual solutions for domestic and global corporations in a variety of industries. Do you require translation services to enhance your global marketing and sales initiatives or interpreter services to communicate across languages? We specialize in custom language solutions and work with over 200 languages so regardless of the barrier you face, we will work together in synergy to bridge the gap to ensure success. Please feel free to contact us through a message or by calling 860-362-0812. Our offices are open 24/7/365 so we can respond immediately to your interpreting or translation needs anytime, anywhere.