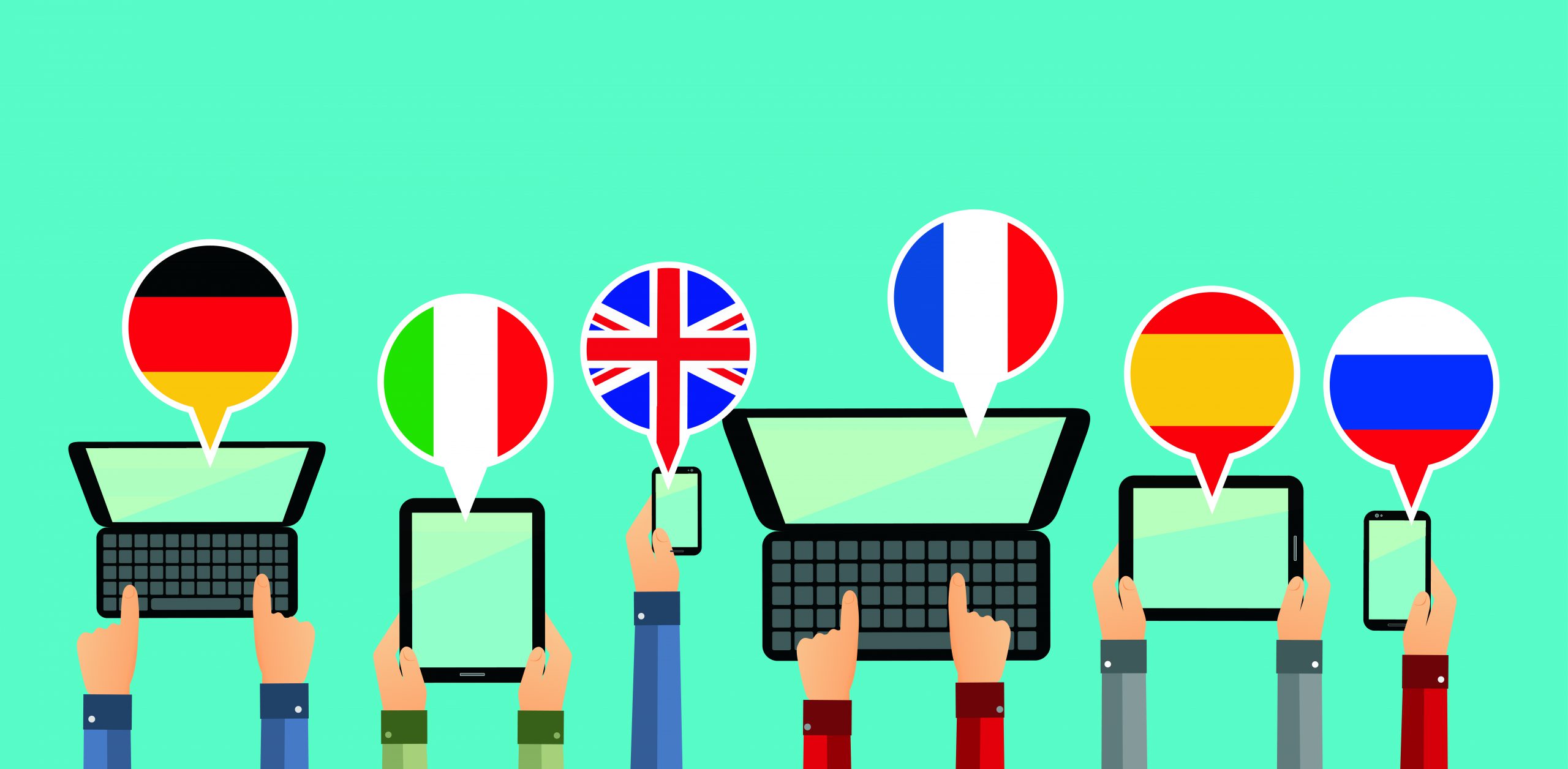 So your company has a great hit product or service. How do you maximize your revenue potential? One way is to appeal to other cultures and people who speak different languages. Take Walt Disney and its hit movie, Frozen, for example.
Thanks to Interpreters and Translators coordinator, Meagan DeLeon, we started thinking even more about the importance of localizing content and the positive impact multiple languages can have on revenue.  In early 2014, Frozen, reached $1 billion in revenue worldwide. Meagan sent us the link to the full sequence multi-language version of the hit song from Frozen, "Let It Go."
Disney was smart. The movie's Grammy-winning song's performed in 25 languages. Even small multi-language steps like that can increase your product or service's international appeal. But Disney did more. The entire film's translated into 42 languages. Singers have recorded the song in 41 languages including Cantonese, Czech, Estonian, Hebrew and Vietnamese. And many countries and cultures have more than one version of "Let It Go" in their local language. There are several Chinese covers of the song.
We're not suggesting that your product or service can rack up $1billion in international sales. Disney's name and resources are much greater than those of most companies. But by offering your product in more than one language you may reach many attractive goals:
Increase your trust in a foreign language market
Some companies have success selling a product in another language market without translation. But translating your product's marketing information and more into a second language builds trust. When you provide customers with a choice of languages you help them feel safer and more comfortable with your company.
Demonstrate your cultural sensitivity
The best way to show your company respects and understands another culture is by marketing to that culture in the native language. Businesses that do this overcome cultural barriers to growth and sales. The second (or third or tenth) language helps urge people outside your traditional market to communicate with you. They may start a conversation and ask about other services and products you may offer in their language.
Separate your company from your local competitors
When your company markets a service or product in several languages and your competitors don't, you gain the advantage. The perception is often that your company is bigger, more global, and more market savvy than the competition.
Even people who speak your company's original language tend to notice your multi-language capabilities. That can improve your image and status in your established markets.
Elevate your business onto the global stage
Market a service or product in multiple languages and suddenly you're on the international scene. You start building a more international corporate image. You can establish industry leadership in a multi-language marketplace. And, on the Internet, you will attract many more visitors to your web site (make sure your website is also in the new language.)
Increase your company's potential for word-of-mouth sales
Multiple language marketing presents your company's product, image and ideas to a greater population. That increases the chances that people in the new market will do some of your marketing for you by talking to people they know about your product.
Market Well In Each Language
Of course, you must introduce your product and company to the new market in a quality way.  Translation mishaps can ruin business effectiveness. In fact, multiple language marketing's filled with translation and interpretation horror stories. Years ago, Nike made a costly error when the company used flames to depict the word "Air" as the logo on their "Nike Air" running shoes. Unfortunately for Nike, this symbol looked very similar to the Arabic word for "Allah." Soon after its launch, the Council on American Islamic Relations released statements condemning the shoe. Nike had to remove thousands of pairs of shoes from the marketplace, as well as work hard to repair the damaged relationship with alienated Muslim customers.
So go slow when you begin marketing in a new language.  Provide as much information and help in the new language as you do in the original language. Test your content, designs and marketing approach with native speakers and cultural experts. Anticipate questions the potential buyers in the new market may have and be ready with answers in their language.
You don't want to create the feeling that you're only adding a Spanish version or Greek version or another language because you want more revenue. You do want to create the feeling that your product or service has something of value to offer people who speak the foreign tongue.
About Interpreters and Translators, Inc.
iTi's dedicated and experienced team offers a wide range of multilingual solutions for domestic and global corporations in a variety of industries. Do you require translation services to enhance your global marketing and sales initiatives or interpreter services to communicate across languages? We specialize in custom language solutions and work with over 200 languages so regardless of the barrier you face, we will work together in synergy to bridge the gap to ensure success. Please feel free to contact us through a message or by calling 860-362-0812. Our offices are open 24/7/365 so we can respond immediately to your interpreting or translation needs anytime, anywhere.