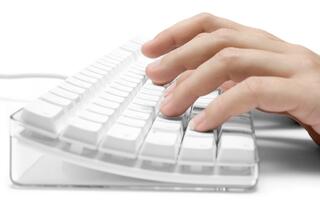 You may assume that as long as you have hired a professional translation company, you don't need to worry about desktop publishing or document layout; yet, desktop publishing can have a dramatic effect on your final project regardless of translation quality. For instance, improper layout and typographical errors could reflect poorly on your company.
At this point, you may be wondering, why can't my design team manage the layout? Well, simply, professional language service providers have experience with formatting documents to meet regulatory compliance, for cultural adaption and for different fonts. Continue reading to learn why desktop publishing is important, and how it affects the outcome of translation projects.
What Is It?
Multilingual desktop publishing is usually one of the last steps included in a translation project. The process involves reproducing the source document layout in the target languages, while completing all the necessary cultural and technical adaptations. The desired goal of this process is to create a document that appears as though it were originally created in the target language.
Desktop Publishing Projects Often Include:
Obtaining content from files or even non-editable formats for translation

Making sure the text reads in the correct direction. This is typically useful for Arabic, Hebrew, Urdu, and Asian languages.

Altering the fonts to match the script of the target language

Adjusting the layout to accommodate for text expansion
Saving Time, Money & Resources
Professional translation companies have access to a team of multilingual experts who are available to work around the clock to meet your rushed deadlines.
Even if you assume that your own team can beat the price quoted by professionals, the decision could end up affecting your efforts later on. In some cases, workers who lack sufficient knowledge in desktop publishing will take shortcuts to achieve a specific visual goal. These shortcuts inevitably will come back to haunt you later on when pages are later translated for localization purposes. Even if you send the work back to a linguist for final editing, you will still have to consider the lost time and resources associated with having to rework formatting errors.
An experienced translation services company will have the resources to provide finalized print-ready documents or digital materials. Upon delivery, you will not need to perform any additional work.
Follows Cultural Text Conventions
When we're creating the new document, we ensure that the target language appears properly, adhering to cultural text conventions. However, every language has its own unique set of text properties, including differing use of hyphenation rules, punctuation marks, and accents. With multilingual desktop publishing, the translator honors the convention of the target language, to ensure that it appears natural.
iTi | Multilingual Desktop Publishing
We can have your translated documents professionally prepared in many of the most popular desktop publishing software packages used today. This service is useful for clients who need their multilingual documents prepared for publication. There is no doubt that working with language fonts can also be a challenge. Our desktop publishers are familiar with international language fonts and can help you make sure your text is accurately converted over when working in different software packages.