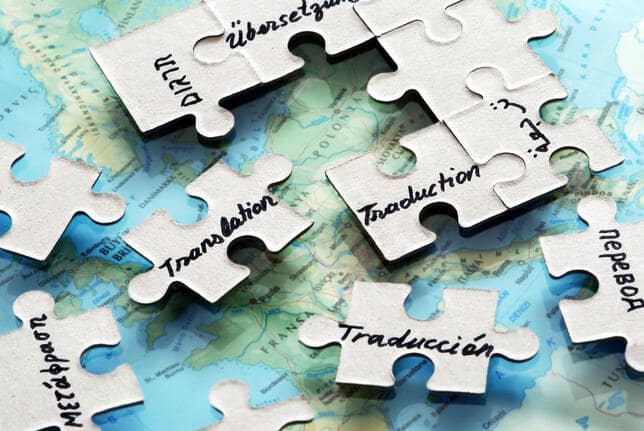 Translations for manufacturing and IT projects aren't easy, as you must deal with specialized terminology and documents of varying complexity. On top of that, there is often the need to translate the text in engineering and design drawings. Increased globalization, rapid technological advances and short product life-cycles have created the need for manufacturers to rapidly and cost-effectively obtain and update high-quality localized materials. Here are some proven tactics on how to successfully complete manufacturing and IT translation projects.
Taking Advantage Of Translation Memory
Translation memory streamlines the translation process. Every time a document is translated, translated words, phrases, and even complete document sections are stored in a database. When those words and phrases appear again, the stored translation is presented to the translator for review.
The more content translated, the more valuable these stored translations become. This is an effective method for minimizing costs, shrinking timelines and ensuring consistency.
Use Only One Translation Provider
There's no doubt about it: manufacturing projects should ideally have only one translation services provider. Typically, there are a wide variety of documents to translate: maintenance manuals, operation manuals, repair manuals, instruction sheets, MSDS (Material Safety Data Sheets), training materials, online help files, IFUs, labels, safety decals, contracts, installation guides and more.
Manufacturing translation requires an approach that creates consistency in terminology. It is important that this consistency is held, not only in single documents, but that it is maintained throughout the entire library of documents
Using two or more translation providers can lead to inconsistencies and allow certain portions of the project to be neglected or delayed. With one trusted provider you can ensure that all of documentation presents accurate, consistent information and properly reflects the client's corporate image.
We have seen manufacturers use their own skilled engineers to translate. These engineers must take time from their more job critical responsibilities to  translate manufacturing documents. This is not cost effective and it almost always leads to unreliable translations.
Documentation Department Must Work With Translators
The documentation department for manufacturers has an, at times, difficult job. Communicating a complex range of information in easy-to-read, understandable documents for their clients and customers takes skill and dedication.
This is one of the main reasons why translation is best left to the experts at a well-established translation services provider. The work of the translation provider and the documentation department can be markedly simplified by selecting software for document creation that interfaces well with the tools used by translators.
iTi Translation Services
iTi's dedicated and experienced teams offer a wide range of multilingual solutions for domestic and global corporations in a variety of industries. With our expansive resources, you can take advantage of communication services on a global scale, creating, managing, and distributing your content in any format. You are welcome to contact us to request a quote for your language translation project.