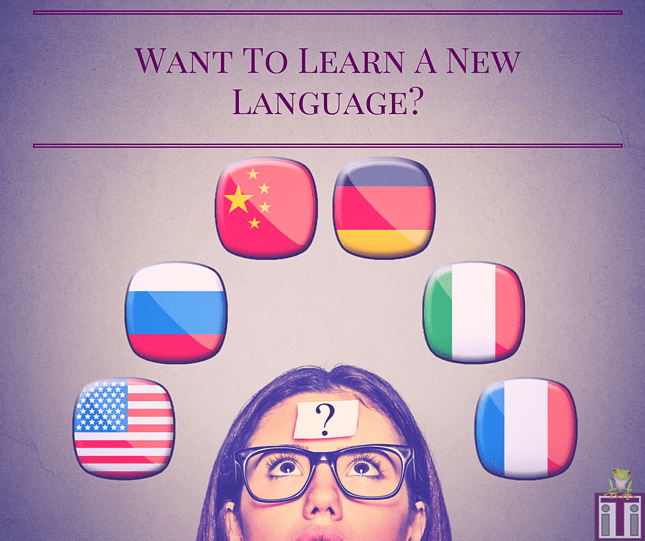 Although English is still the dominant language throughout the United States as a whole, ask someone living in Miami or Southern California and you will surely hear that English is the minority with Spanish being the majority.
Whether you live in a diverse area and would like to have an understanding of Spanish, plan on travelling to China and want to brush up on some basic phrases, or plan on fully immersing yourself in another culture, there is no doubt that there is tremendous value in learning another language.
There are many free resources online to support you in your language learning goals and we have rounded up a group of five. Since everyone has a different learning style, we decided to create a diversified list in hopes that one will catch your interest. We invite you to test them out as some of them actually make learning quite fun! And really, what better way to kill some time than doing something productive?
Duolingo
We have seen a lot of buzz about Duolingo over the past year and after just a few minutes of exploring the website, it's easy to see why! While we used the desktop version of the website, they also have a mobile app which functions just as good, if not better, than the website. Duolingo has an extremely friendly user interface and gamifies language learning through awarding points for completing lessons and bonuses for doing well. It gives you progress reports along the way and you can even add friends and share your progress to your LinkedIn profile. We love these features for the accountability aspect of it. Once you engage with friends and share on social media, won't you be more motivated to continue moving forward with your lessons?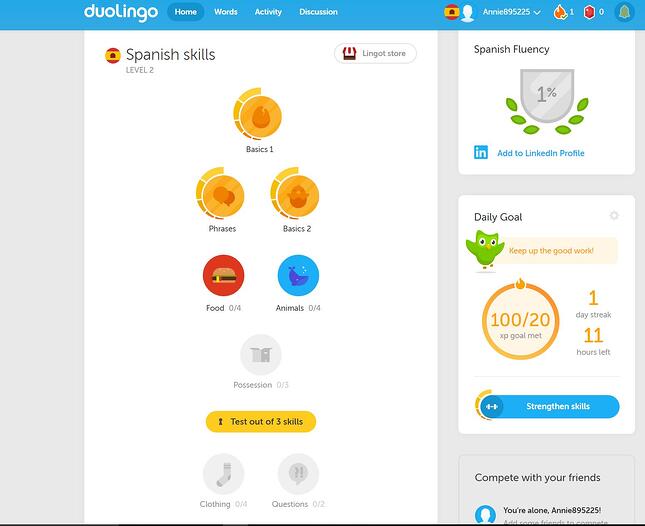 Pros: The lessons and design of this website keep learning interesting and fun. The personalized dashboard makes it easy for users to keep track of their progress, strengths, weaknesses, and share with friends.  The organization of the lessons build on each other and keep users on track to continued learning.
Cons: You must complete the lessons in the required order, ie. no skipping around. This may not be ideal for every type of learner.
Mobile Application? Yes
Number of Languages Offered:
22 languages available for English speakers (with five additional languages currently "hatching")
27 languages available to learn English
Offers a wide range of unique language learning combinations such as French for Turkish speakers and Spanish for Arabic speakers
Busuu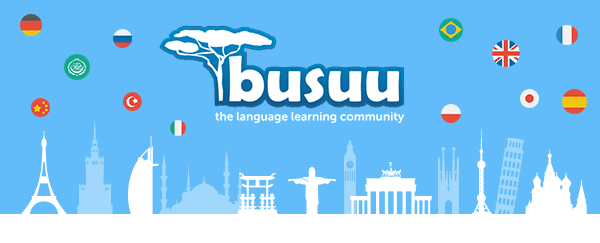 Busuu's social network language learning community boasting over 60 million users. Courses are crafted by in-house experts to cover the four main language skills – reading, writing, listening, and speaking. Busuu uses a mixture of flashcards for vocabulary lessons, writing exercises for grammar, and feedback from native speakers. Because of the large worldwide community they have built, users are able to practice their skills with native speakers across the globe. Similar to Duolingo, they also have a very nice and user-friendly interface that is both available on a desktop computer and mobile app.
Pros: Offers a well-rounded approach to language learning. You can set goals, interact with native speakers and even record your own voice. The support community that is inherent with this website is also quite valuable.
Cons: The free version is quite limited.
Mobile Application? Yes
Number of Languages Offered: 12
Memrise

Memrise is ideal for visual learners as the main learning tool is "mems" which are user generated mnemonic flash cards that rely on graphics, humor, and imagination to implant new vocabulary in your memory. Mems consist of short video clips of words/phrases being used in national environments such as a group of friends waving hello. Check out their "About Us" section for more details on the science behind this method of learning.
Pros: Simple to use and an effective learning technique.
Cons: The quality of the mems vary as they are all user generated.
Mobile Application? Yes
Number of Languages Offered: 20+
The Yojik Website

Although the most basic and simple in appearance, The Yojik Website should not be discredited on looks alone. This resource includes extensive text and audio resources for many languages, including lesser known ones such as Zambian and a variety of dialects within each language.  The Yojik Website combines materials from The Foreign Service Institute, which is the United States federal government's primary training institution for employees of the US foreign affairs community,the Defense Language Institute and the Peace-Corps. These materials are extremely high quality and are created with the goal of aiding users gain fluency.
Pros: Extensive resources for lesser-studied languages and the materials are extremely high quality (as they are designed for government officials – no room for error here!). The materials are also easy to navigate and download for offline use.
Cons: Compared to the interfaces of the other sites, the Foreign Services Institute is quite mundane. The individual will also need to be very proactive and self-motivated to learn and comb through materials as it isn't as simple as moving through lessons like other options. The lessons are also organized around grammar and repetition which isn't always the best method of learning for all.
Mobile Application? No
Number of Languages Offered: 45+
Living Language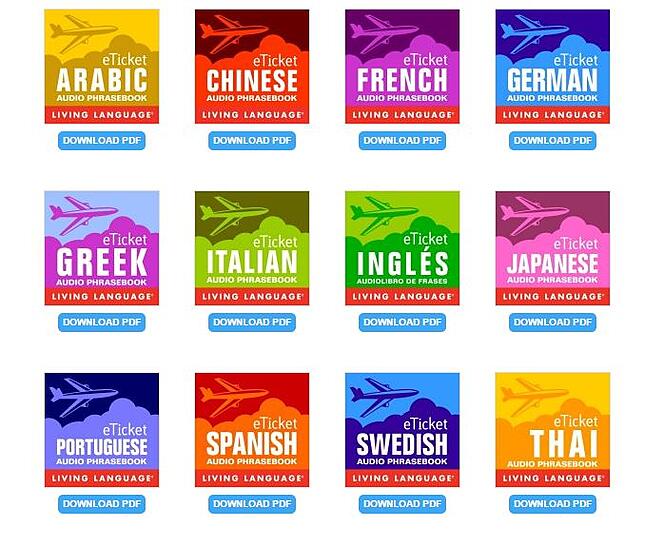 While many of the courses on Living Language are paid, they do have an extensive Free Resources section with a variety of language-specific PDFs that are useful to travelers or anyone looking to build vocabulary in language they've already studied. The website has a nice layout with a variety of courses such as those for travellers and basic courses for specific industries such as healthcare and law enforcement.
Pros: Website is well organized and easy to navigate. Offers a wide variety of languages and specialities.
Cons: Designed for those people who already have a basic understanding of a particular language. If you are looking to start at the very beginning, look elsewhere.
Mobile Application? No
Number of Languages Offered: 28