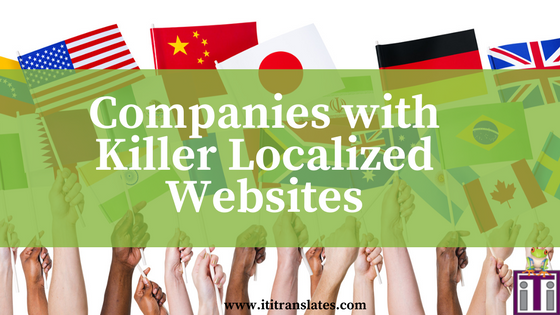 When looking to enter a new foreign market, website localization is key to success. Websites are typically a consumers first impression of a brand and without a great website, most potential customers will most likely leave quickly and move on to the competition. Globalization has presented huge opportunities to expand into new markets while the internet has dramatically decreased the barriers to entry. This has also increased global competition and for brands to stand out, they must ensure that their websites are attractive, easy to navigate, informational, and localized to each markets demographic.
What is localization and how does it differ from translation?
While translation refers to the act of converting one written language into another, localization takes it a few steps further. Localization is the process of converting content, in this case a website, to appeal to a new target audience in a manner that looks and feels native. Localization considers not just the written language but the cultural, political, and legal differences of a foreign market. For more information on how to get started, check out taking your website global through localization or this post which outlines tactics to boost your localization strategy.
Now that we have covered what website localization is and why it is so important for brands looking to expand internationally, let's dive into some examples of brands who have done a killer job at localizing their website!
Disclaimer: While these are all very large multinational corporations with large marketing budgets, the same effect can be achieved by companies of ALL sizes! At the end, we'll give you some of our top tips to keep in mind for a successful localization project.
Nike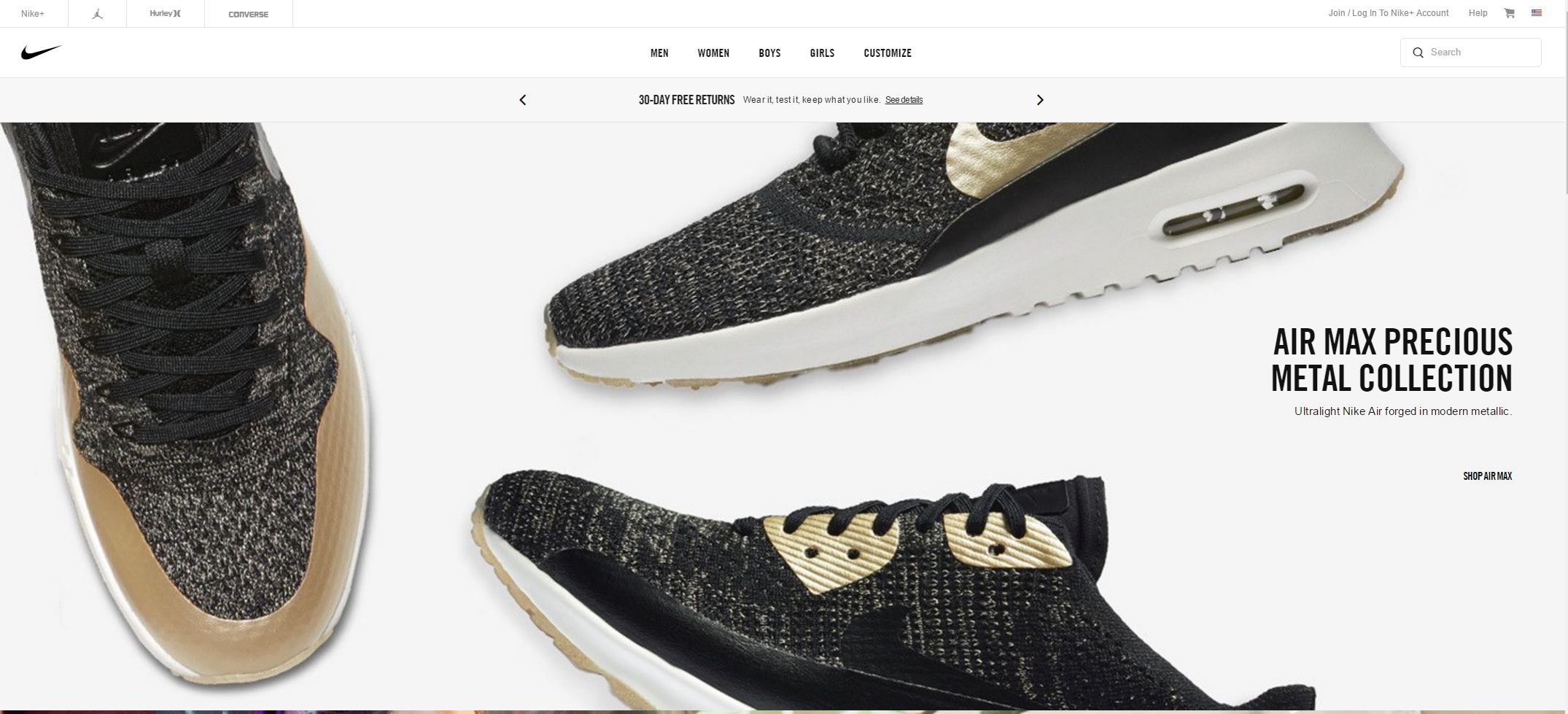 Nike's US homepage (pictured above) features a photo of their latest sneaker collection. As is typical for American websites, the focus is almost exclusively on the product. Contrast this with the Argentinian website (pictured below) which features a video mash up of various soccer games and excited fans. The entire homepage for Argentina's website is devoted to Nike's line of soccer cleats. Clearly, Nike is aware of how much soccer means to the Argentinian culture and is playing up their connection and support of the sport.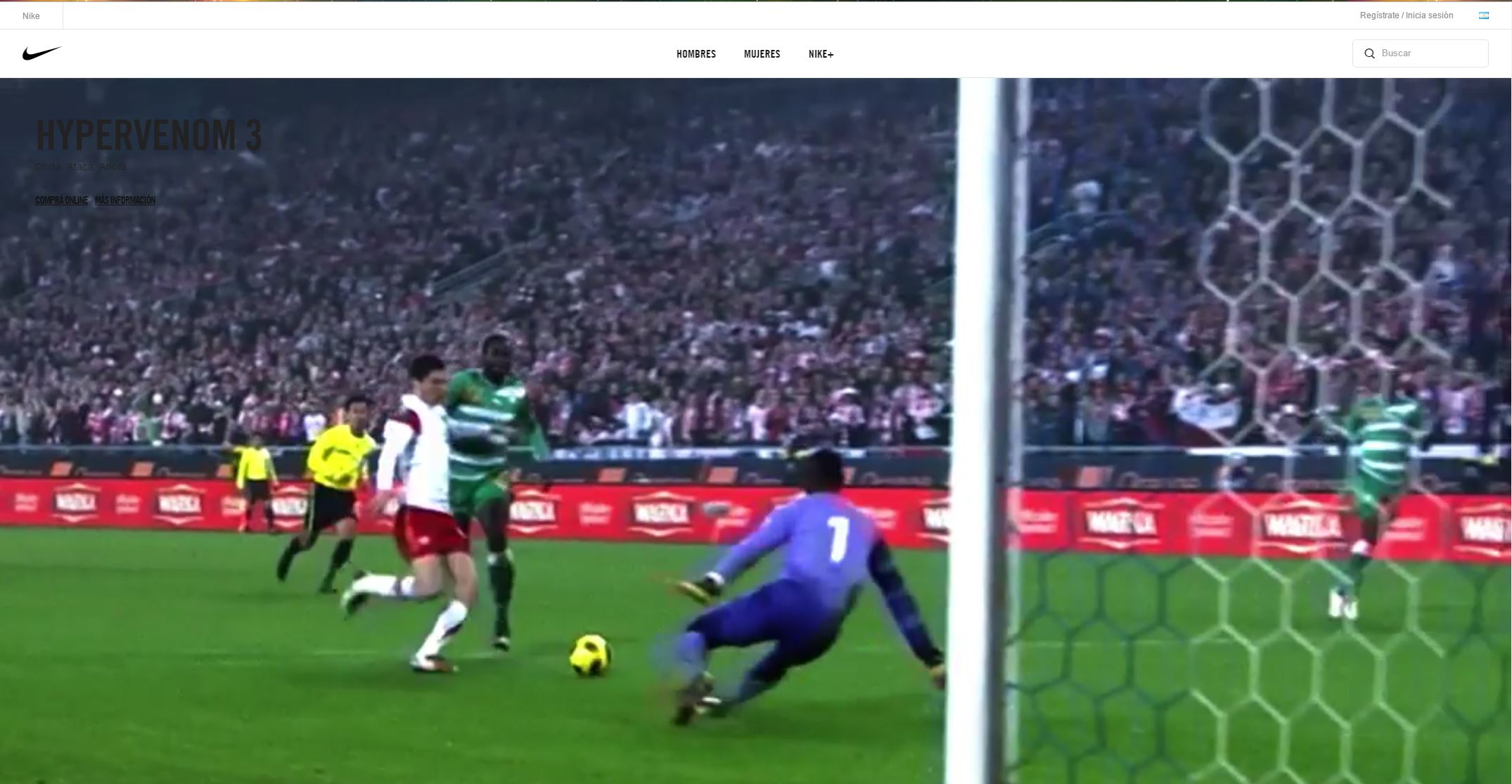 As you browse through different countries websites for Nike, it's clear that they take local market trends into consideration. Check out the homepage for China's Nike website below. It's colorful, bubbly, contains 3D-like pictures and even features a cute little anime looking character. In addition to customized homepages for each country, certain websites contain a disclaimer asking the user to accept cookies. This is due to differing legal obligations in each country and are one of the variety of legalities that should be taken into consideration when beginning to work in a foreign country.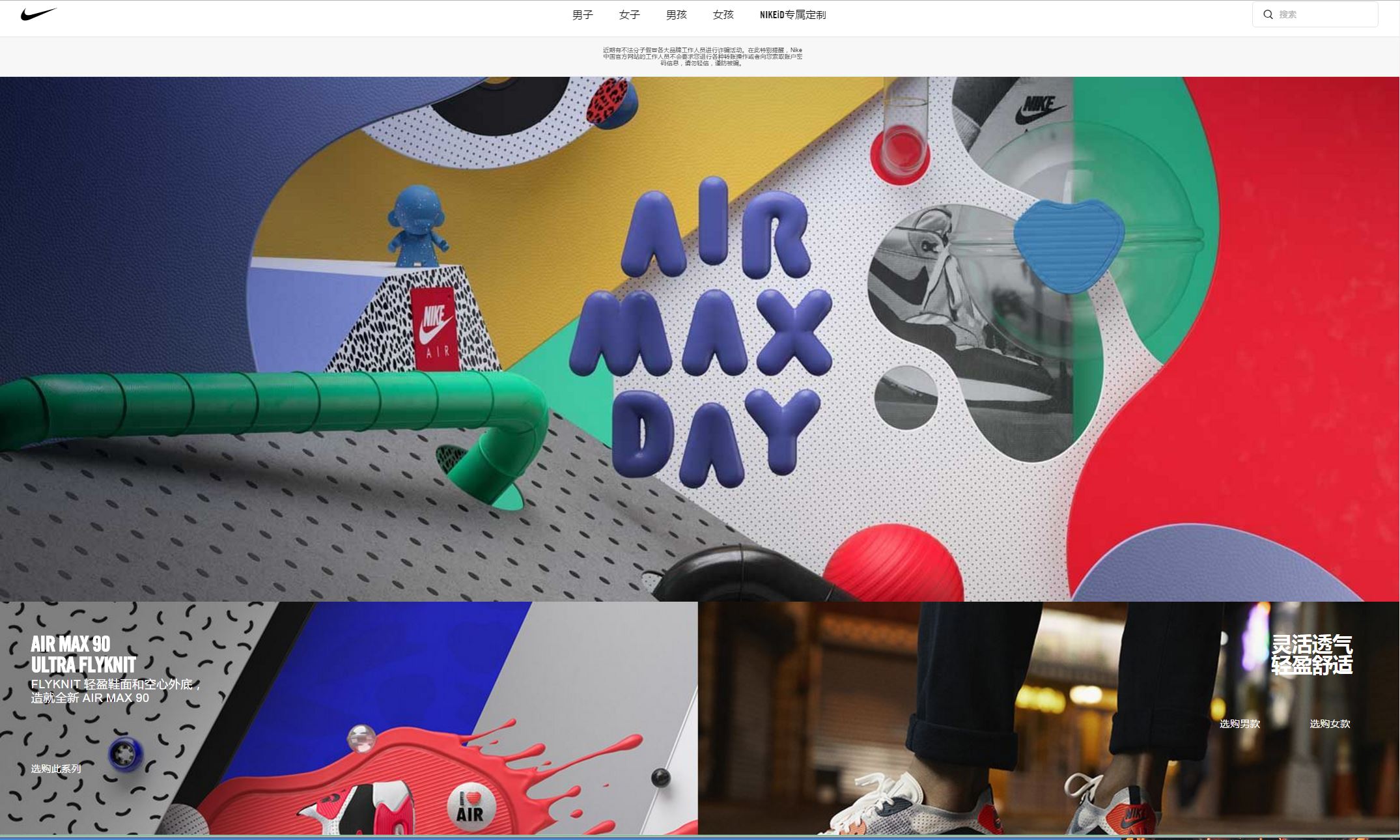 Another feature of Nike's websites that is crucial for e-commerce retailers is their cart checkout process. Depending on which country's website you are on, it gives options for different sizing options (USA, UK, European) and also converts the currency. Another detail is that some country's cart has the option to pay via PayPal while others, such as Saudi Arabia, do not. Minor details such as this are what make localized websites so successful!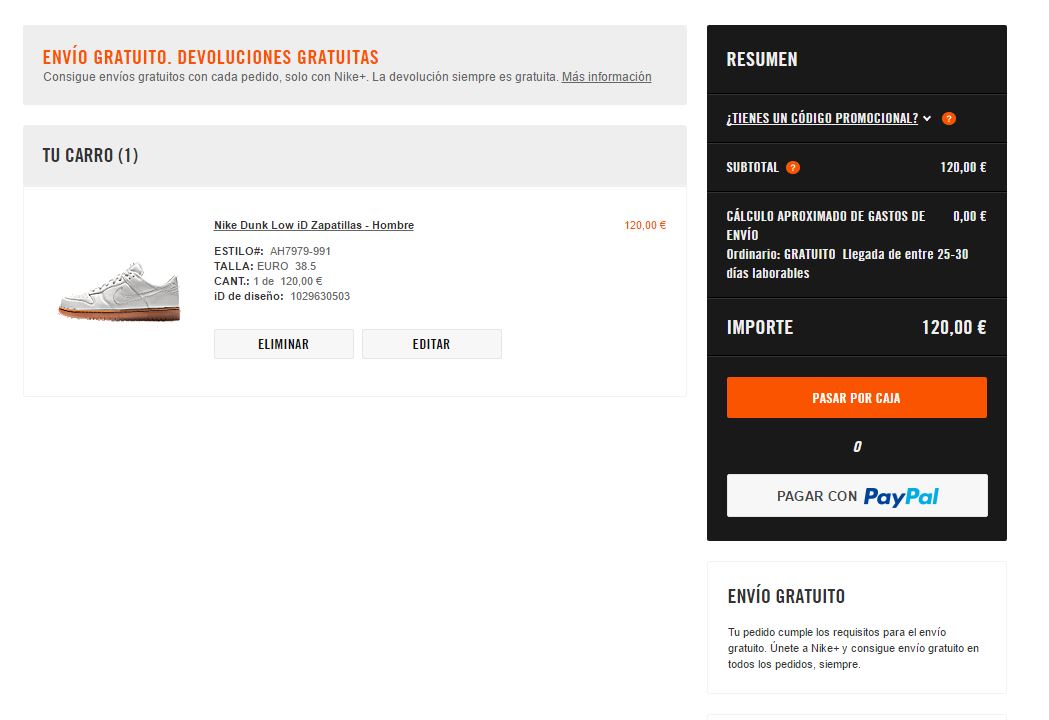 Nescafé
Similar to Nike, Nescafé does a great job of customizing the home page feature. The homepage features a very well designed video which differs slightly depending on which country's website you are on. While they do have one similar video for the US page and many other Western countries, the video itself seems to work for those markets. It features beautiful scenes showing the process of coffee plants growing on a farm to the farmers who cultivate the beans while simultaneously showing someone getting their morning started from bed to eventually a steaming cup of Nescafé coffee on their kitchen table. The text on the video reads:
" Whether over a stimulating morning coffee, a late afternoon latte or an after-dinner espresso, we love real connections that lead to new starts, new ideas or simply great chats. Come, have a coffee with us!"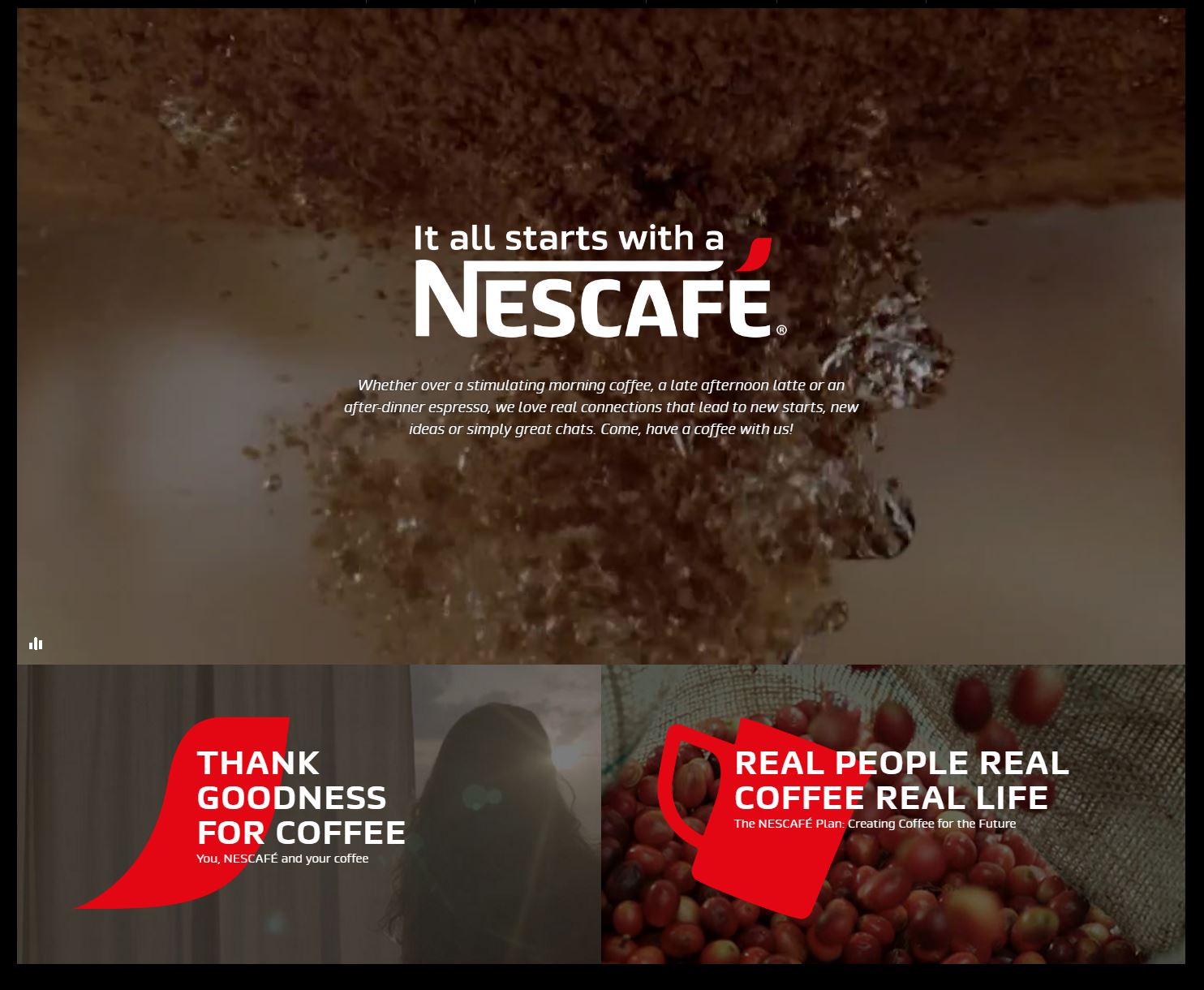 The photo above is a screenshot from the US homepage while the photo below is from the Spain website. You can see how they use the boxes below the video to differ the two countries websites and add a personal touch with the Spain flag.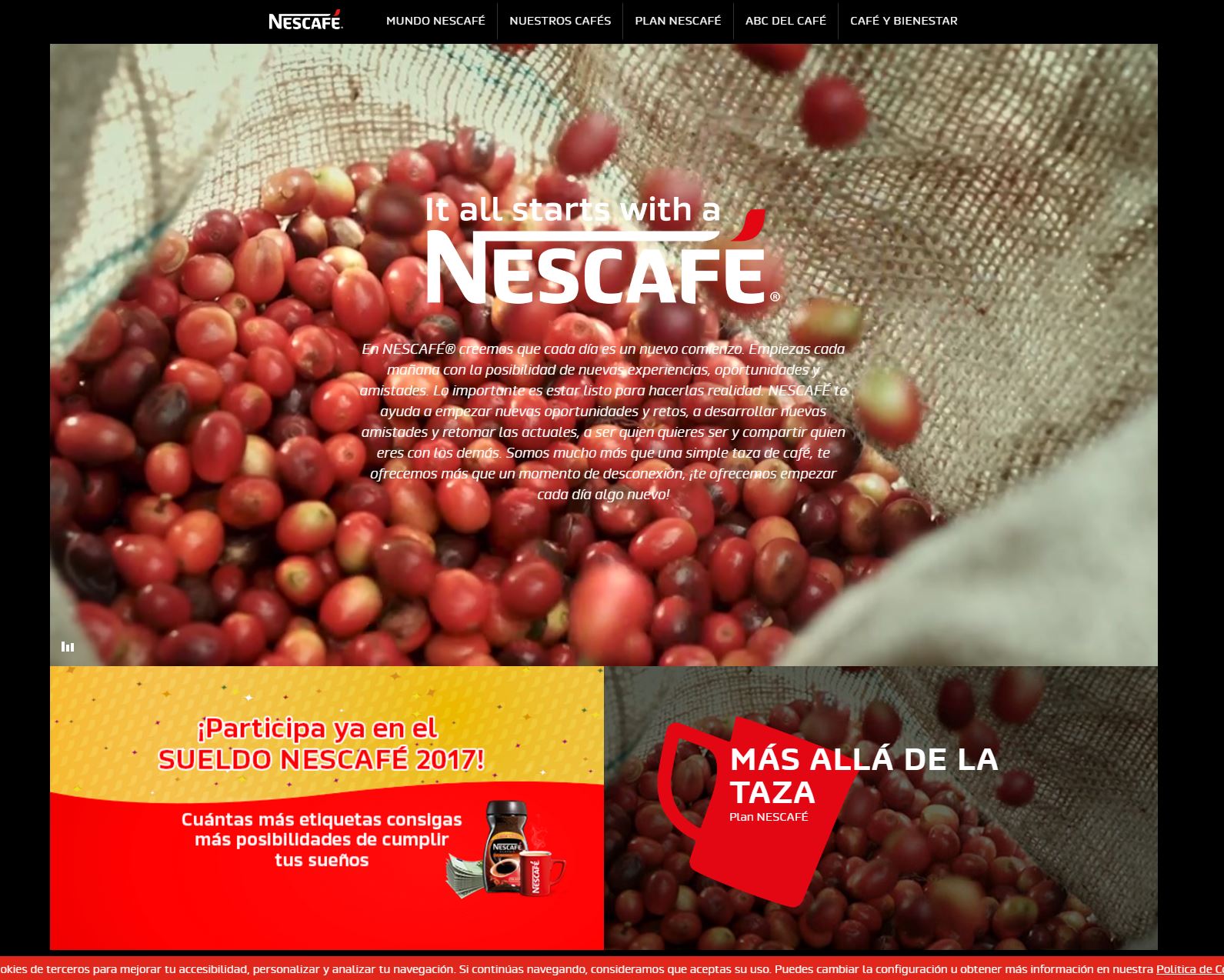 In researching for this post, we found many articles praising the differentiation of images and video on almost every single country's site. Most of these articles were a number of years old and after scouring almost all of the options for Nescafé's website, we have come to believe that they are in the process of updating it for localization! While the video described and pictured above shows some specialization but is still used across many countries, there were also many countries who had vastly different imagery and appeal.
Take the websites for Peru, Russia, and Japan, all pictured below. Peru's website is promoting iced coffee versus the hot coffee showed for the US. Russia's homepage features the Nescafé Gold product. Both Peru and Russia's video is extremely colorful, bright, and lively. Contrast this with the website for Japan which is a completely different style and layout from any of the others. They were still promoting themselves as Nestle in Japan up to a few years ago and it seems they are finally beginning the transition to introducing that market to the Nescafé brand name. We especially love the way they use the shape of their logo to display different images and sections of their site for Japan. This is a great way to get a market used to a re-branding. They keep it in a style that is native to the Japanese market yet are slowing updating it. Kudos, Nescafé .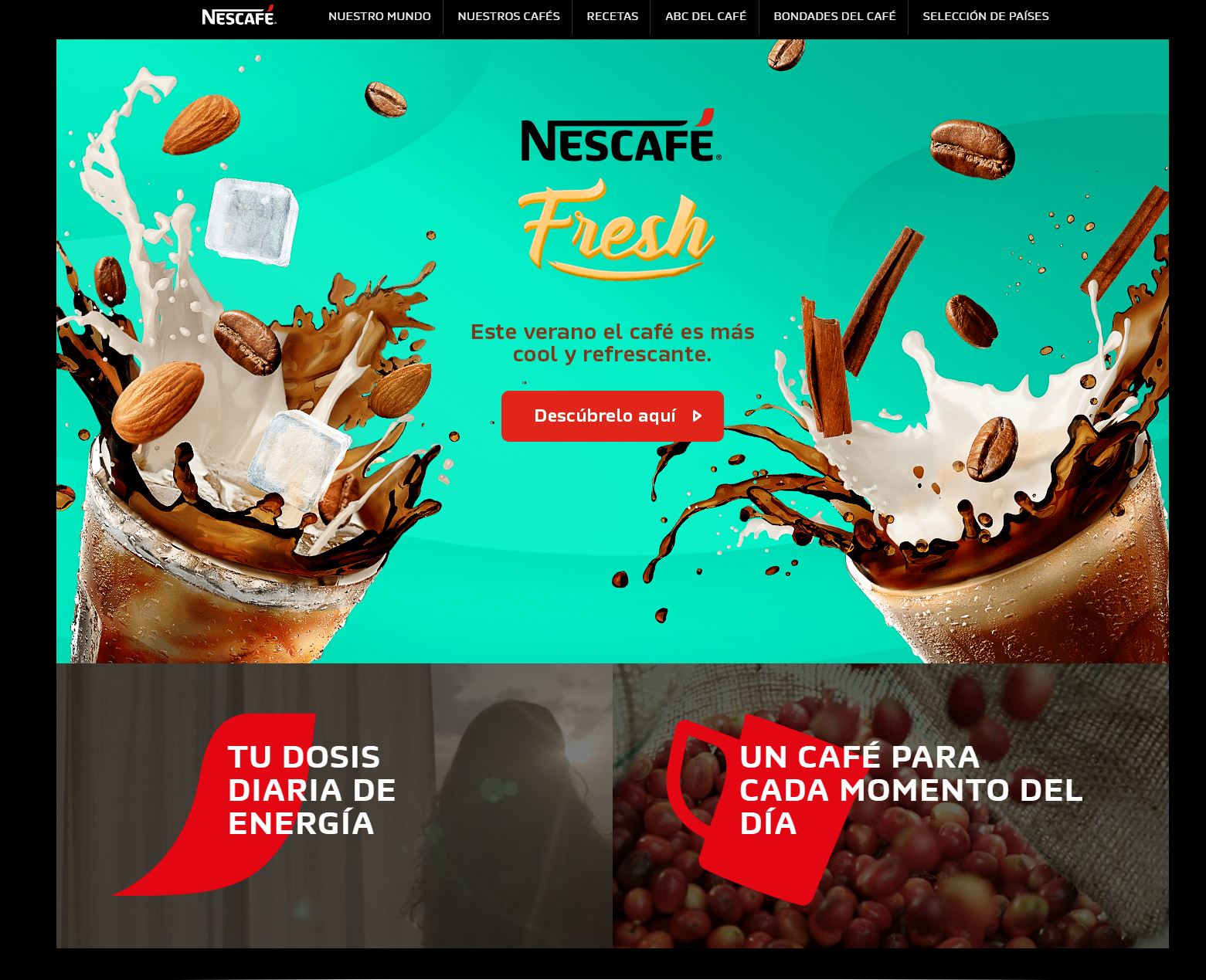 Peru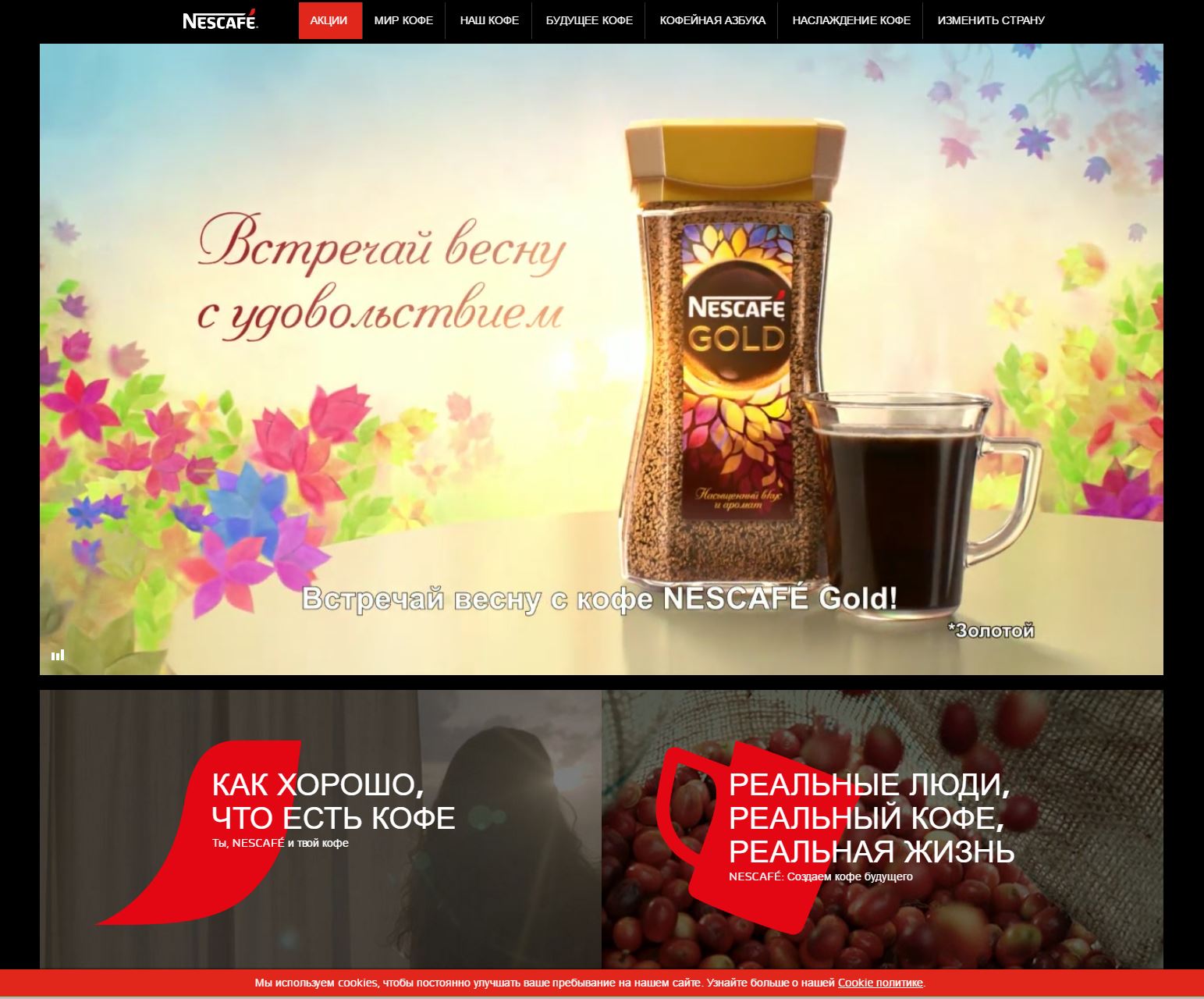 Russia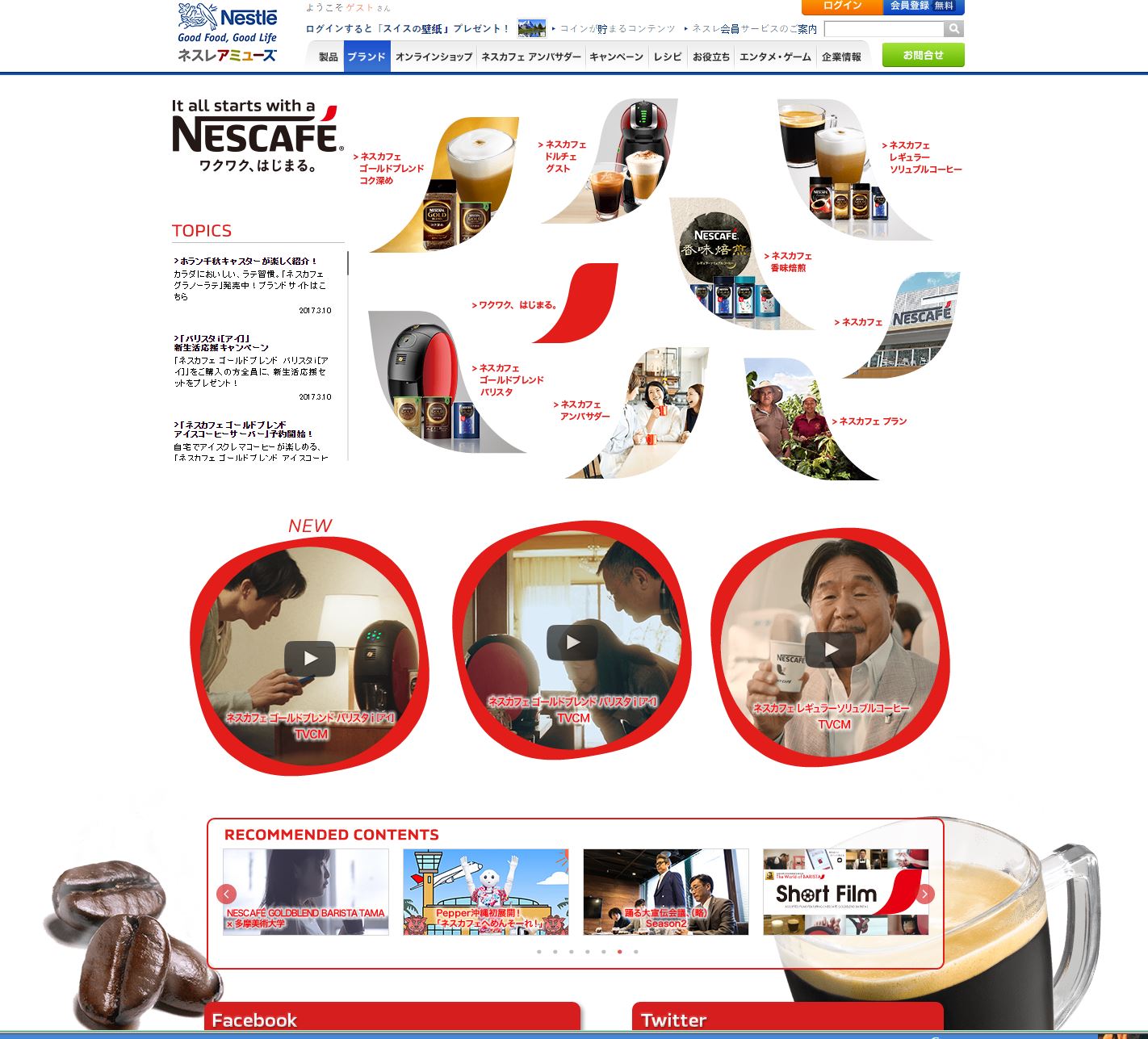 Japan
Coca-Cola
Coca-Cola is consistently ranked in Interbrand's Best Global Brands each year. In 2016, it was ranked number 3 behind Apple and Google. Despite growing into a massive industry with innumerable products, Coca-Cola has managed to rise and stay at the top of the pack. The main way they have done this is by their global marketing initiatives and their ability to localize their brand in each niche market. Besides localizing their website, they have done a commendable job on localizing global marketing campaigns. They sell the feeling of "happiness" and "enjoyment" versus selling beverages. Although, when health consciousness started to grow in many countries, they adjusted to promote their drinks with lower sugar. They stick to their timeliness and basic ideals while flexing for current social and economic trends.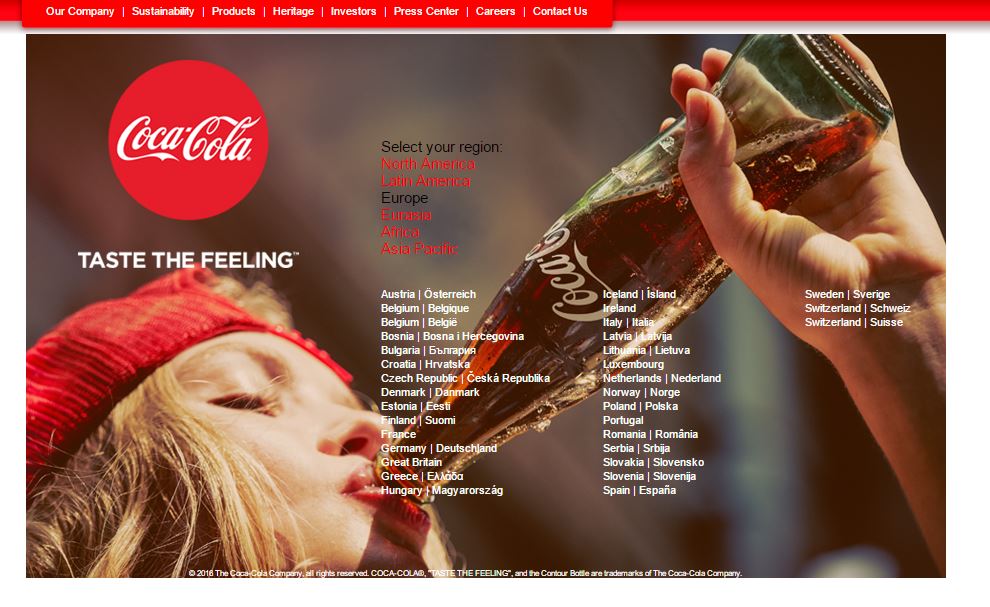 Coca-Cola has a wide array of websites available for over 70 countries worldwide! On their global page pictured above, notice how they have the countries listed in both English and in the native language. This is an absolute necessity that many brands overlook! It's a best practice to write out country names or language names in the native language. Also, be sure to be very careful, or avoid altogether, the use of flags. Spanish is spoken in many countries around the world so which flag would you use for that? If you use a UK flag for English and an American is browsing, they may become culturally offended. Not to mention the difference in dialects and such across borders. Take a tip from Coca-Cola and write it out in the native language.
In addition to Coca-Cola's beverage websites, they also have a Coca-Cola Journey website which focuses on Coca-Cola as a parent company and contains information on their brands, history, innovation, and sustainability. It has a plethora of information on everything about the Coca-Cola brand while the individual websites focus of Coca-Cola as a beverage line. Below are screenshots from a variety of Coca-Cola's websites. One can see how they differ slightly to appeal to the chosen market yet remain extremely strong and faithful to the Coca-Cola brand as a whole. As discussed earlier, Coca-Cola is a champion at branding and simplicity that works worldwide is by far a great key to their success.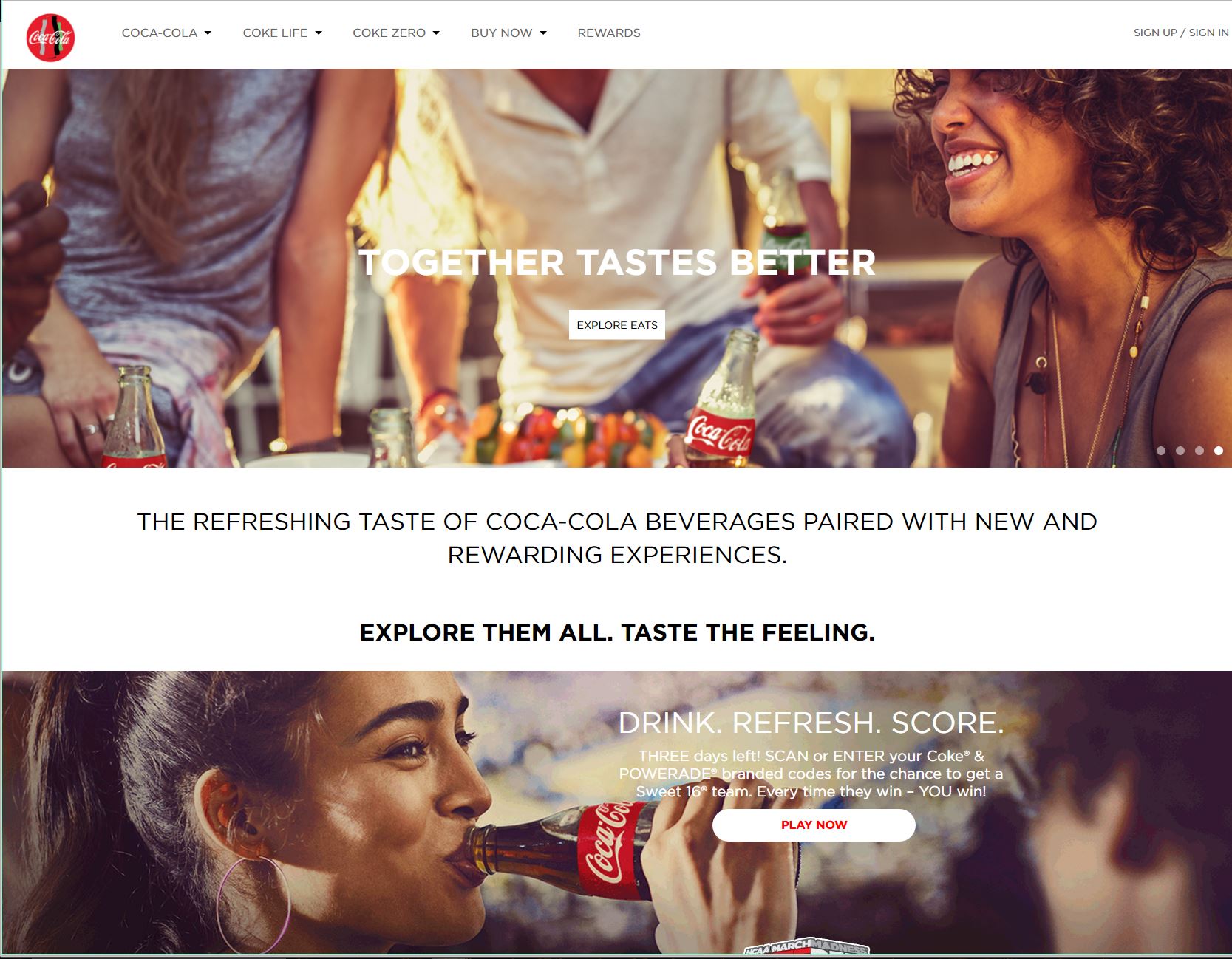 United States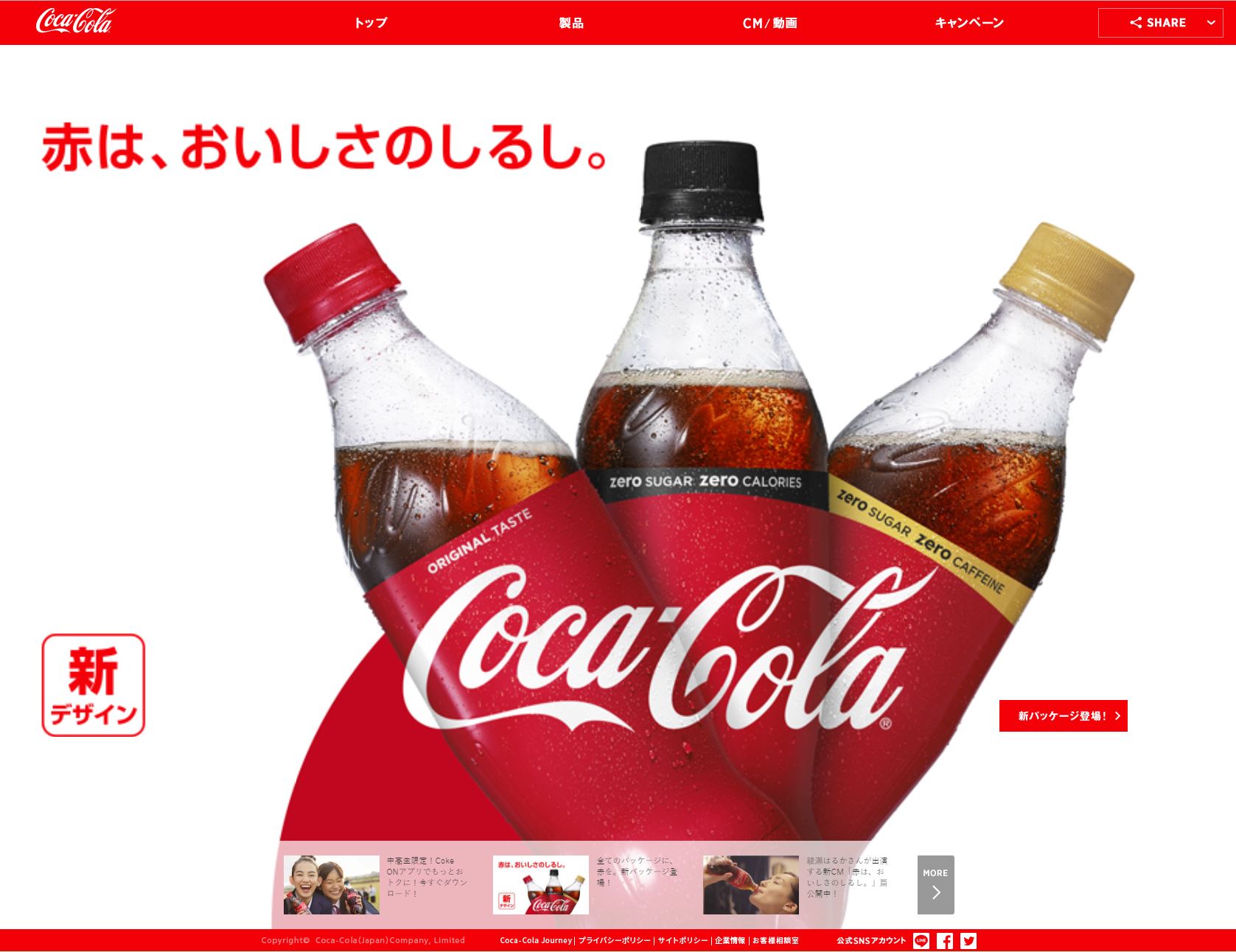 Japan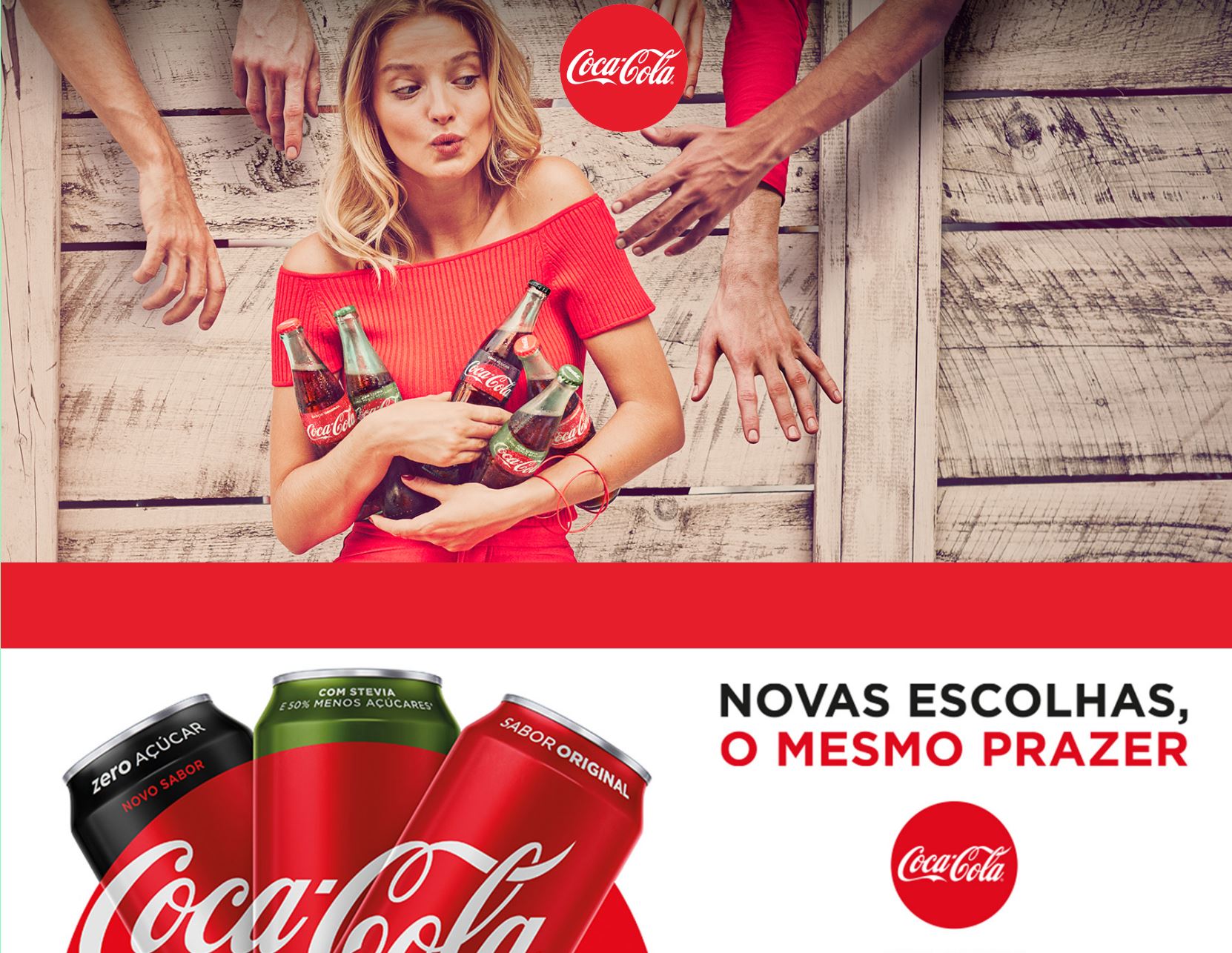 Brazil
Tips for Website Localization Success
Now that we have reviewed three examples of killer localized websites, let's recap some of the key takeaways that brands of any size can apply when considering localization for their own website.
Imagery choices
How the language options for the site are displayed. Languages should be written in the native language and avoid using flags as many languages are spoken in multiple countries
Multimedia: Do you have images with text on them? How about videos? Do these need to be localized?
Various numeric formats

Dates: Month, day, year vs day, month, year
Time: 12-hour vs 24-hour time
Phone number formats vary around the world
Currency conversions, formats, and payment options

International shipping options
We will leave you with this popular adage that one should always remember be translating anything! "Garbage in, garbage out" – Be sure you are happy and finalized with your English content. If the original copy isn't high quality, the translated version certainly won't be either!
Are you considering translating your website? Click the button below for a free questionnaire to help you prepare for website translation and localization. These questions will prepare you and your team before even reaching out to a translation agency!
Download Your Website Translation
Questionnaire Now!
About Interpreters and Translators, Inc.
iTi's dedicated and experienced team offers a wide range of multilingual solutions for domestic and global corporations in a variety of industries. Do you require translation services to enhance your global marketing and sales initiatives or interpreter services to communicate across languages? We specialize in custom language solutions and work with over 200 languages so regardless of the barrier you face, we will work together in synergy to bridge the gap to ensure success. Please feel free to contact us through a message or by calling 860-362-0812. Our offices are open 24/7/365 so we can respond immediately to your interpreting or translation needs anytime, anywhere