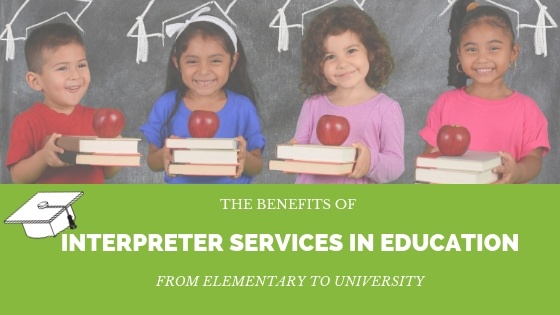 As the population of the United States continues to grow and diversify, the need to communicate to in multiple languages becomes more and more of a necessity. There are approximately 5 million students in US schools with limited English language skills that affect their education. Besides being a federal requirement, there are many benefits and options when it comes to interpreter services for students.
Types + Benefits of Interpreter Services for Education
In Person Interpreting
In person interpreter services are the most favorable solution for communication barriers. When an interpreter is physically in the room they can do a much better job of reading body language and facial expressions which allows them facilitate the conversation in a more effective manner.
Dr. Albert Mehrabian is known for his breakdown of human communication into 7% spoken words, 38% tone of voice, and 55% body language. While there is some disagreement on the exact percentages, all agree nonverbal communication dominates verbal. This is the main reason why having an interpreter on site with you is preferred.
Another benefit to working with in person interpreters is that it allows you and the student to build a personal rapport with them. It gives you ample time to brief the interpreter on the given situation and having a positive relationship with each other will also increase the effectiveness of the interpretation session.
Furthermore, when you find an interpreter that you click with, you have more of an opportunity to continue working with them. When working with young students in elementary, middle, and even high school, it can be very beneficial to work with interpreters in person as it often makes the students feel more comfortable and at ease.
In person interpreters are available nationwide in a wide variety of a spoken languages including American Sign Language. Whether a deaf or hard of hearing student needs an ASL interpreter for classes each day or Spanish speaking parents need an interpreter for an upcoming parent teacher conference, professional interpreting services support your schools staff in ensuring all students receive an equal education.
Over the Phone Interpreting
Over the phone interpreting is a simple, convenient and cost-effective solution. This service is great for schools that need to call a students family to set up meetings such as a PPT, parent teacher conference, psychology review, etc. There is no need to schedule an interpreter in person to make phone calls and in those instances, over the phone interpreting will be your saving grace.
Clients need only to set up their telephonic account one time and then they are granted access to interpreters in over 200 languages. You are given a 1-800 number and a unique access code which then connects you with an operator and then the interpreter in less than 15 seconds.
The advantage of speaking with an operator is that you don't have to worry about automated menus malfunctioning and you can also describe the situation at hand, so they can connect you with the best suited interpreter. They can also help if you are not sure of the language of who you are speaking with.
The greatest advantage of over the phone interpreting is speed. It's great when both parties are communication over the telephone. However, it is not ideal for every situation as it does have a few minor downfalls. The interpreter cannot see anything going on in the room and is not always briefed on the circumstance. They have no access to extra-linguistic clues to the speaker's meaning and context (like body language and facial expressions).
For these reasons, we do not suggest using over the phone interpreting for the classroom or important meetings with multiple people in the room. It's a fantastic solution but it must be used appropriately.
CART (Communication Access Real-time Translation) / C-Print
CART and C-Print aren't technically an interpreter service but they still deserve a mention as they are a fantastic and innovative solution for the classroom. These services are designed for deaf or hard of hearing students.
It's most easily described as subtitles for live discussions. Spoken language is translated instantaneously into text and displayed in various forms such as on a computer. A writer can either sit in the classroom with the student or work remotely via a high-powered microphone. This service is extremely popular on a college level and has gained traction in middle and high school as well. The main caveat is that the student must be able to read.
CART is an exact transcription of the class.
C-Print summarizes the conversation or lecture. It's similar to an electronic note taking system designed to provide a meaning for meaning transcription.
CART services are also an innovative solution for graduation ceremonies. While many schools and universities have in person ASL interpreters attend to interpret for deaf or hard of hearing students and families, CART makes a great addition.
Recently, iTi provided CART services for a university graduation and had the captions display to mobile devices. For large crowds, this is extremely beneficial for anyone in the audience who may have a hearing impairment but may not be seated in an ideal location to see the interpreter.
Tips For Working With Interpreters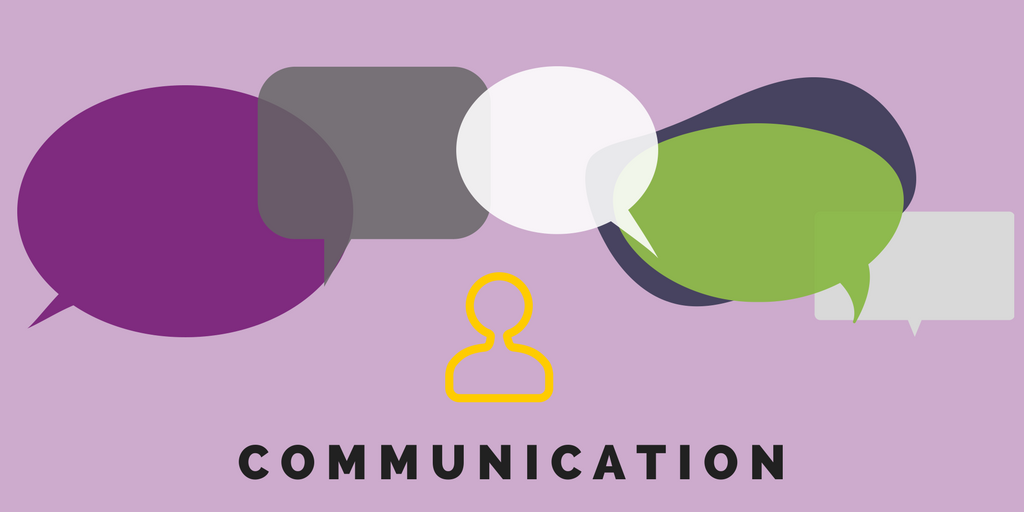 Once you have decided to work with professional interpreter services, here are a few tips to prepare for the meeting and things to keep in mind while working with interpreters. Proper preparation ensures that everyone is on the same page for a smooth and successful meeting/class/etc.
Book your interpreter ahead of time! Give your language services provider background information and any available details of the meeting . This will help them book the best suited interpreter for your meeting. If you have a particular interpreter you enjoy working with, booking ahead of time will give you a greater probability that he/she is available.

For graduation ceremonies and an interpreter needed in the classroom on an ongoing basis, the more time the better!
Provide reference materials and any background information as necessary. With young children, alert your language services provider if any sensitive material will be discussed. It's always best for your interpreters to be as prepared as possible.

Be prepared for meetings to last about twice as long as usual. Likewise, prepare the classroom accordingly if an interpreter is needed for daily classes

Confidentiality: Everything said at the meeting will be interpreted and kept confidential.

Speak in first person

Refrain from speaking to the interpreter directly. Instead of "Please ask him what his time frame for completion is", ask "What is the time frame of completion?". Speak directly to the other people in the meeting, not the interpreter, unless of course you have a question for the interpreter!

Be clear, speak in simple language, and pause

Speak clearly so the interpreter can hear you. Be sure to pause often to give the interpreter time to translate.
We hope you find these tips useful for the next time you work with students with limited English proficiency. For more ideas on how to serve this growing population, check out our past blog post of language services for education.
Everyone deserves the right to education, no matter their country of origin. Language service providers such as iTi are here to support you in your goals. Don't let language barriers frustrate you, overcome them by knowing what services are available and we'll take care of the rest!
About Interpreters and Translators, Inc.
The dedicated professionals at Interpreters and Translators, Inc. (iTi) have extensive experience working with education systems from elementary school through university. Effective communication between students, teachers, and family's are crucial to the students successful progression through school. We offer ASL interpreters for deaf or hard of hearing students,  language interpreter services in over 200 languages for limited-English speaking family's, and professional translators for forms and letters that need to be sent home. Our language solutions are fully confidential, accurate, and fast. Please feel free to send us a message or give us a call to discuss your language communication needs. We are available 24/7/365. 800-362-0812