Welcome to our Translator Spotlight series! We look forward to sharing with you the real people behind the computer screen, the translators who put in knowledge, expertise, and care into making every translation spot on. Each month we will feature a Q & A with one translator who has stood out for going above and beyond. 
This month we are happy to present one of our French translators, Angela Benoit!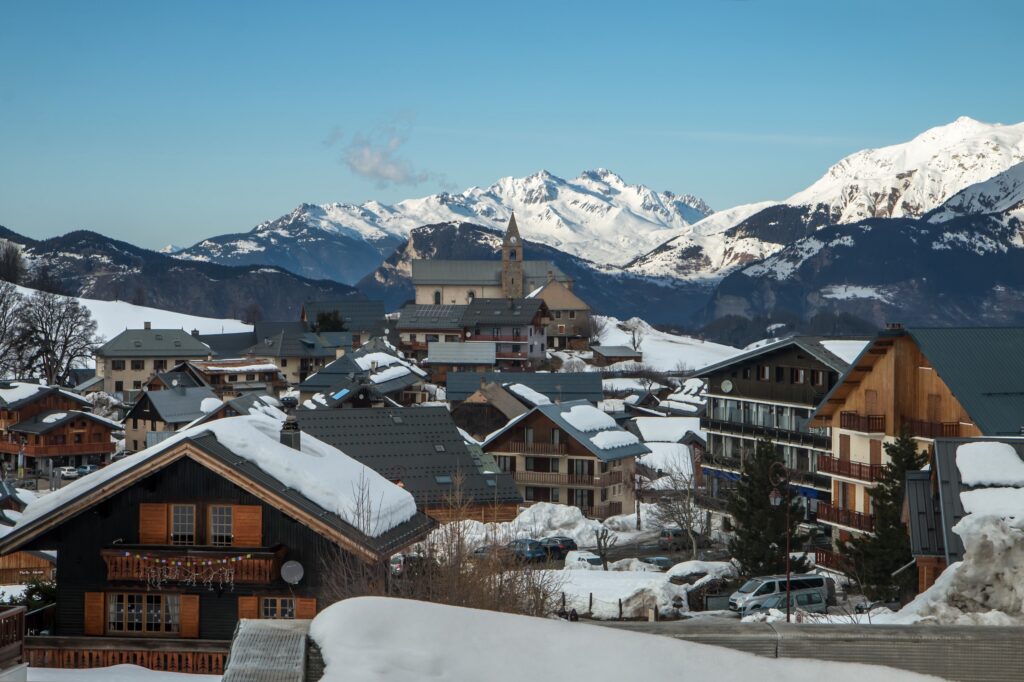 Please describe your cultural background (languages spoken, ethnicity, etc.).
I grew up in France, in a bilingual and bicultural francophone and anglophone family. I've been speaking, reading, writing, thinking, and dreaming in both English and French for as long as I can remember. Translation was a pretty obvious career choice for me! I went on to study languages at Stendhal University in Grenoble (France), and received a Master's in Specialized Translation in 2007.
What is something you have translated that you are proud of?
It's confidential! I work on many consumer products before they are released to the general public, and the contracts are strict. My work has been on billboards in Times Square, which is quite awesome. I also translate for a crowdfunding platform that supports independent artists and creators, which I love.
Do you have a favorite type of project, or industry, that you enjoy working on the most?
I love everything creative – if it's designed to bring out emotions, if it's designed to speak to an audience in an intentional manner, I'm in. I've also become a specialist in safety awareness thanks to an ongoing project with iTi that I enjoy very much.
Would you be able to provide some information on the differences between Canadian and European French?
Yes! The distinction between Canadian French and European French originates in the 16th century and is the result of colonization, geographical seclusion and immigration. And that's not it, there are many more variants of French around the world. Wikipedia offers a comprehensive list. From a historical perspective, I could write several history lessons in response to this question, which would be too much. Instead, let's look at a couple of examples. In Quebec, a "dépanneur" is a corner store, whereas in France, this term refers to a repairperson. Quebec uses the metric system, but pounds and inches are still being used in some industries. France remains very attached to the formal "vous," whereas in Quebec, people switch to the informal "tu" with greater ease. In Belgium, the number seventy (70) is "septante" whereas in France, it would be "soixante-dix" (which translates to "sixty and ten"). The list goes on!
How do you "switch" between Canadian and European dialects of French so well? It must be hard to keep the nuances straight!
Habits developed over the years, continuing education, and time spent in both countries. I would also never translate humor for Quebec, I stick to topics and fields of expertise in which I'm familiar with the nuances.
How do you keep your linguistic skills sharp?
Reading, radio and TV (everything is web-based today!), podcasts, friends, cultural events, and very frequent trips to both France and Quebec, which include lots of local activities, as well as delicious food.
Do you have any stories of things lost in translation?
Puns and rhymes can be very hard to maintain. I'm currently working on a slogan that contains the words "sign" and "design." I'm looking for a good way to maintain or recreate the rhyme.
What advice would you give for people who are considering the career of a professional translator?
Specialize! Be a legal translator, a medical translator, an oenology translator, a scuba-diving translator, a [you pick the field] translator, and know your specialization as well as you know the craft of translation. Intern with a lawyer, take some medical classes, visit wineries, learn diving, anything that will give you proximity with your clients and your target audience.
What's your favorite cultural dish?
Tartiflette. It's a traditional dish in the Alps made with potatoes, Reblochon cheese, lardons, and onions.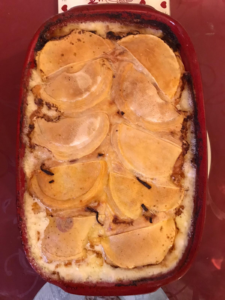 Photo courtesy of Angela Benoit