Dinero, diñeiro, dinheiro, denar. Money. However you say it, we all are conscious of it. That being said, we've devised this guide to help you find the perfect gift for the language lover in your life, regardless of the size of your budget. We have you covered, whether the person you are shopping for is a student, teacher, translator, interpreter, linguist, or language learner. De nada.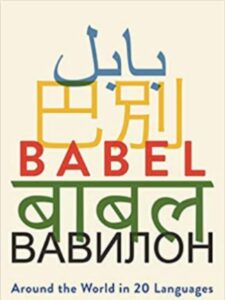 Babel: Around the World in 20 Languages
Author: Gaston Dorren 
Price: $25.00 /$17.00
e-book: $18.99
The lesser-known Babel is nonetheless just as worthy of your attention. Why? English is spoken by 20% of the world, which means that 80% — or roughly 5 billion people – have a different native tongue. Gaston Dorren, a polygot and the author of Lingo: Around Europe in Sixty Languages, theorizes that you would need to speak at least 20 languages to speak with half of the world's roughly 7 billion people in their native language. This captivating work details the top 20 languages and offers explanations for such oddities such as the fact that the Japanese developed separate "dialects" for men and women.  That is one of many linguistic abnormalities examined, which is why Dorren writes "counting the world's languages is as difficult as counting colors."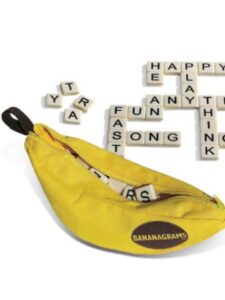 Bananagrams
Price: $14.99
This award-winning game's tagline is "The anagram game that will drive you bananas!" Portability and simplicity are the biggest selling points. It comes in a nifty banana-shaped knapsack and there is no need for a board, pencil, or paper. Bananagrams is a must-have for anyone who has a love of words and language. It can even help you or young children learn a new language since it comes in 16 different languages. Bananagrams can take less than five minutes to play, but much longer to put down.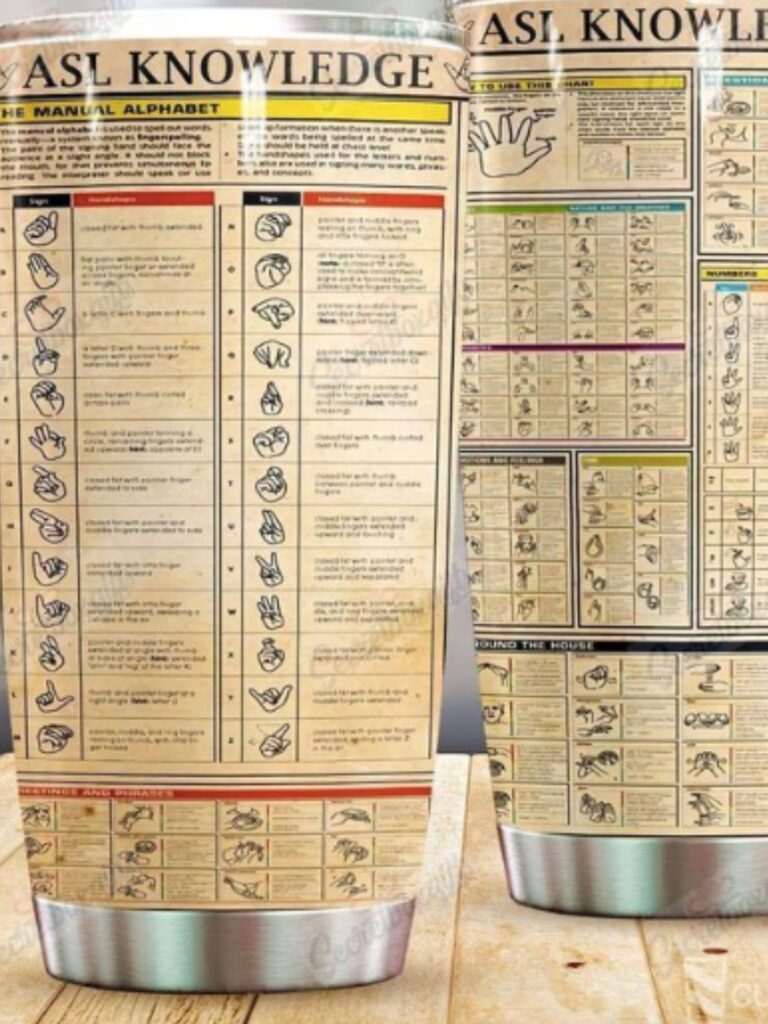 Personalized ASL Knowledge Tumbler
Price: $24.95 (limited time)
Here is the perfect gift for the ASL lover or sign language interpreter in your life. This triple insulated stainless steel tumbler will keep drinks at the perfect temperature while also serving as a great conversation starter.  This tumbler is meticulously detailed, with various signs broken down into sections (i.e. signs for "around the house" and signs for "emotions and feelings"). It is guaranteed to keep drinks cold for 24 hours and hot for 12 hours and its copper wall layer prevents unwanted condensation.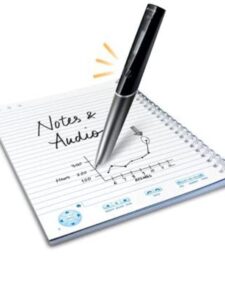 Livescribe Echo Smartpen 
 Price: $100-$200
Storage options: 2GB, 4GB, 8GB
Smartpens?! Smartpens. What a time to be alive! What is a smartpen? A smartpen uses bluetooth technology to record audio simultaneously while you write and, using special paper and software, stores what you write on a digital device (android or IOS). It's a must-have for students, translators, teachers, writers, linguists, researchers and anyone who deals with words constantly. You will never miss important details when your hand inevitably cramps up. The lowest-priced option (2GB) can hold over 200 hours of audio or thousands of pages of notes. You have to love technology. Sure, it would be a lot cooler if we had those flying cars the Jetson's promised, but smartpens are pretty awesome, too.
DK Bilingual Visual Dictionaries 
Price: $16.99/Kindle: $6.99
Whether the goal is trying to learn a new language or to prepare for when the world allows for globe-trotting again, this Visual Dictionaries Series is indispensable. Words are categorized – from sports and leisure to food and drink – and are accompanied by visuals to help with memory retention. That is the key. Humans are visual beings, after all. According to the book The Power of Visual Storytelling, the brain processes visuals 60,000 times faster than text and 90% of information transmitted to the brain is visual. The series, available in six languages, also includes an audio app that provides pronunciations.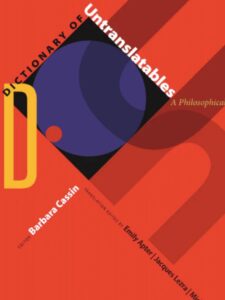 Dictionary of Untranslatables: A Philosophical Lexicon
Edited by Barbara Cassin, Emily Apter, Jacques Lezra, and Michael Wood
Price: $65.00/Kindle: $34.50
Why are some words difficult to translate? Check out our blog on untranslatable words, which will serve as an appetizer for this impressive piece of literature. It includes untranslatable words and phrases – and reasons why they are untranslatable –  from more than a dozen languages (close to 400 words). Exclusively available in French prior to 2014, The Dictionary of Untranslatables features 150 distinguished authors and took 11 years to complete. This is an invaluable reference guide for students and anyone who is fascinated by language. Perhaps the most impressive thing about it? It's not what you'd expect from this type of book. Bruce Robbins, an author and professor at Columbia University remarked: "If other works of reference read like this, they'd give novels a run for their money. It is dazzling."