Here's one of the most common questions we hear at Interpreters and Translators, Inc.: Can we use a bilingual staff member to interpret? The short answer is "No." This an easy question to answer for many reasons.
First, let's make sure we understand the differences between a bilingual employee and a professional interpreter.  A bilingual employee is a person who works for you and has some degree of proficiency in two or more languages. A professional interpreter is someone who has been assessed for professional skills, demonstrates a high level of proficiency in at least two languages, and has the appropriate training and experience to interpret. Professional interpreters can interpret with skill and accuracy while adhering to high ethics and confidentiality.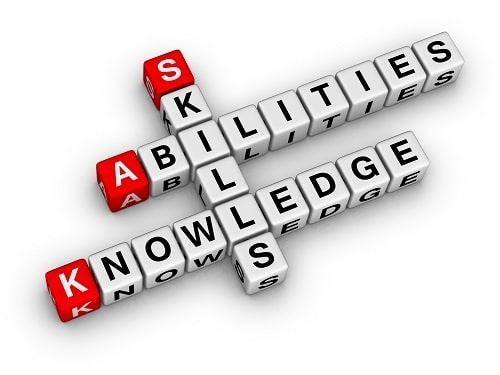 Many Qualifications for Interpreting Besides Being Bilingual
Here's what people often miss:
A high level of bilingualism is the most basic of the qualifications of a competent interpreter, but by itself does not ensure the ability to accurately interpret. Quality interpreter services take much more. For example, a professional interpreter's qualifications include:
Mental dexterity
Bicultural competence
Linguistic ethics
High degree of decorum and professionalism.
Think of all the risks you take if you rely on a non-professional. The bilingual person may not speak both languages fluently.  Employees have other duties to perform so their attention to clear and complete interpreting may not be complete. An untrained ad-hoc interpreter may have to interrupt the speaker or risk losing memory of something the speaker is communicating.
Sometimes untrained interpreters like employees respond to or engage the speaker in sidebar conversations. At times, the speaker may try to use your bilingual staff member as their advocate, rather than as an interpreter. And someone who is not in the habit of translating conversations for the benefit of others may not always share the entire conversation. This makes for partial or even inaccurate communication.
Only One in Four Hospitals Require Interpreter Experience
Unfortunately, statistics show that too many organizations are still using unqualified interpreters.  A study by the George Washington University School of Public Health and Health Services found that fewer than half of hospitals with volunteer interpreters require language assessments and only one in four hospitals require volunteer interpreters to have experience or require volunteer interpreters to have gone through interpreter training or an educational course about medical interpreting.
The same study found that less than half of hospitals have formal policies regarding the use of minors, friends or family, or non-trained staff as interpreters. Only 28 percent of hospitals have policies related to the use of bilingual doctors and nurses serving as interpreters.
Using Employees as Interpreters Can Make Things Worse
We read about one case of a clothing manufacturer who was using a bilingual employee as an interpreter in trying to resolve harassment issues among a group of employees. She later discovered that the interpreting employee was actually part of the problem she was trying to address.  Her "solution" compounded the problem.
If you rarely need to hire a professional translator or interpreter, how do you evaluate the candidates?  The United States government developed a grading system a few years ago with five levels of competency. Only people who reach level five should be considered. The top three levels have these requirements:
Level 3:
 Able to translate texts on unfamiliar subjects

 Translating ability doesn't depend on subject knowledge

 Mistranslations/interpretation errors are rare
Level 4:
 Able to translate fluently and accurately in all styles and forms

 Can translate and interpret with a precise and extensive  vocabulary

 Understands almost all socio-linguistic and cultural references
Level 5:
 Can translate extremely difficult and abstract texts (legal,  technical, etc.)

 Can translate or interpret the unusual like colloquial texts and  literary prose

 Able to translate/interpret a wide variety of vocabulary and  idioms, colloquialisms, slang and cultural references

 Understands how native speakers use the language
In summary, translation and interpreter services are specialized career fields. They may require a professional to invest upwards of ten years of study in the second language. The demands of the job require highly specialized and sophisticated language skills. An employee who is bilingual has only one qualification. Because of the professional demands and high stakes, bilingual staff members who wish to act as translators or interpreters should be professionally trained.
iTi | Medical Interpreters
The dedicated experts at Interpreters and Translators, Inc. have extensive experience with implementing language access solutions for healthcare systems. We are HIPAA compliant and guarantee full confidentiality with every interaction between our organizations. We work with qualified and certified medical interpreters and all translators have extensive medical translation experience. You can rest easy that nothing with ever be lost in translation when you work with team iTi.
This article was originally published on August 30, 2016, and has been updated for freshness and clarity.